SBMP Performance Videos
(click on title to view video)
If you have a video you would like to submit for inclusion, email your YouTube link to David@sbmp.com

Videos 41 to 80 of 217
---

Cooling Shadow, The
, Charlene Archibeque
voicing: SATB catalog number: SBMP 27
San Jose State University Chamber Singers - Dr. Charlene Archibeque, conductor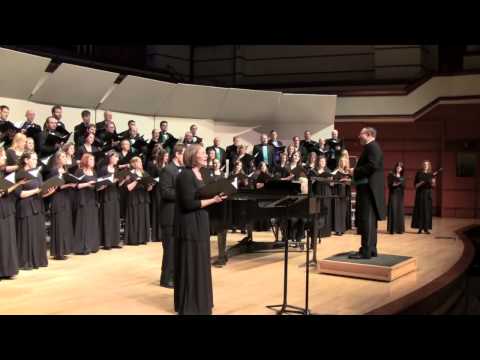 Cornerstone
, Shawn L. Kirchner
voicing: SATB/bar/alto solo catalog number: SBMP 747
Northern Lights Chorale - Bruce Phelps, conductor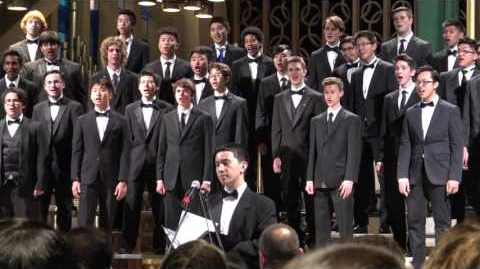 Cornerstone
, Shawn L. Kirchner
voicing: TTBB catalog number: SBMP 1385
California Coastal Region Honor Choir 2016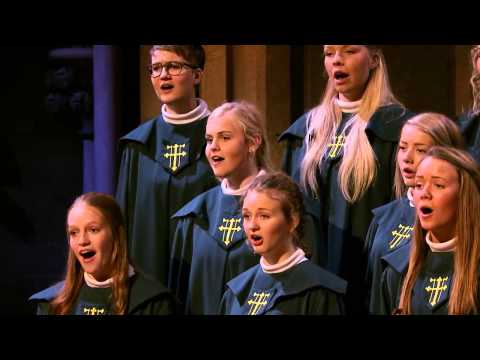 Cradle Hymn
, Kim André Arnesen
voicing: SSAA catalog number: SBMP 1163
Nidaros Cathedral Girls' Choir (Trondheim, Norway) Anita Brevik, conductor

Cricket
, Neil Ginsberg
voicing: SA catalog number: SBMP 933
The Youth Chorus - Part of YOPW's 2015 - Spring Concert Series

Cuckoo
, arr. Robert E. Heninger
voicing: SATB catalog number: SBMP 11
San Jose State University Chamber Singers - Dr. Charlene Archibeque, conductor
Cuncti simus
, ed. Ricardo Soto
voicing: Unison catalog number: SBMP 306
Lexington Christian Academy Women's Chorus - Daniel Wesley, conductor

Da Coconut Nut
, Ryan Cayabyab
voicing: TTBB catalog number: SBMP 844
The St. Mary's Varsity Ensemble, Randy Stenson, conductor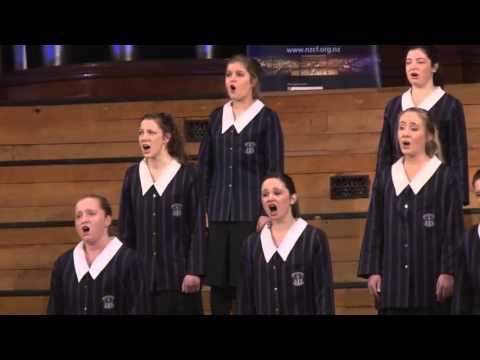 Dance on My Heart
, Allen Koepke
voicing: SSA catalog number: SBMP 34
Vivace - Villa Maria College - Ravil Atlas, conductor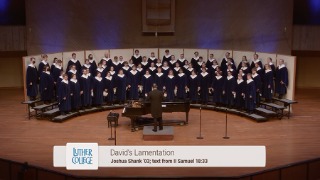 David's Lamentation
, Joshua Shank
voicing: SATB catalog number: SBMP 416
2010 Oregon All-State HIgh School Choir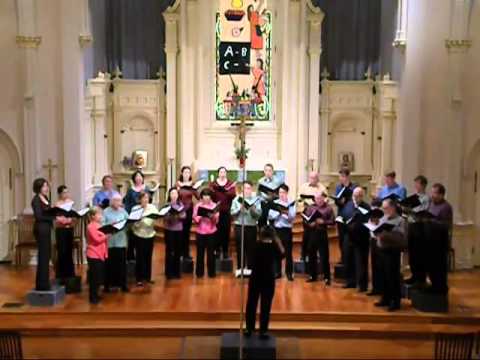 De civitatibus
, Nick Vasallo
voicing: SATB catalog number: SBMP 1190
San Francisco Choral Artists - Magen Solomon, conductor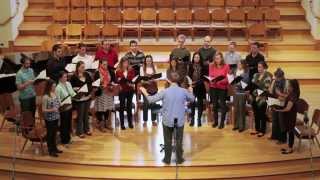 Dona nobis pacem
, Joshua Spacht
voicing: SATB, SA solos catalog number: SBMP 1279
The McLean Master Chorale - Michael Devine, conductor

Dormi Jesu
, Kim André Arnesen
voicing: SSATB catalog number: SBMP 1357
National Lutheran Choir - David Cherwien, Artistic Director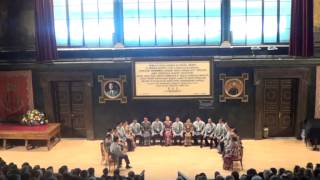 Dormi, Jesu!
, Saunder Choi
voicing: SATB div. catalog number: SBMP 1147
Philippine Madrigal Singers (dir: Mark Anthony A. Carpio) y Coro de Voces Graves de Madrid (dir: Juan Pablo de Juan)

Dream Ship, The
, Susan LaBarr
voicing: SATB catalog number: SBMP 1079
The USC Thornton University Chorus - Serena Eichhorn, conductor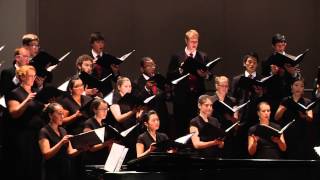 Emerald Stream
, Seth Houston
voicing: SATB catalog number: SBMP 1046
The USC Thornton Chamber Singers, Jo-Michael Scheibe, conductor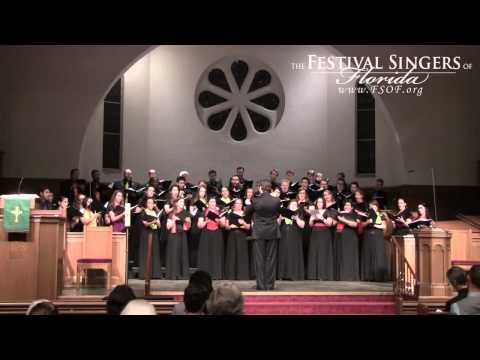 Emily's Creed
, Philip E. Silvey
voicing: SATB catalog number: SBMP 962
Festival Singers of Florida - Dr. Kevin Fenton, conductor

Et misericordia
, Kim Andre Arnesen
voicing: SSAA - sop. solo catalog number: SBMP 1296
Et misericordia from Kim André Arnesen's MAGNIFICAT performed by Nidarosdomens jentekor & Trondheimsolistene. The MAGNIFICAT album was nominated for "Best Surround Sound Album" at the 2016 GRAMMY Awards.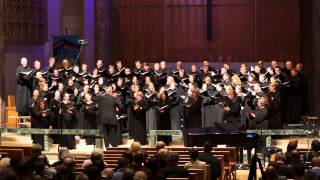 Ev'ry Time I Feel The Spirit
, arr. Allen Koepke
voicing: SATB/SSA catalog number: SBMP 345
The Milwaukee Choral Artists, Sharon Hansen, conductor, joins the National Lutheran Choir (Minneapolis, Minnesota), David Cherwein, conductor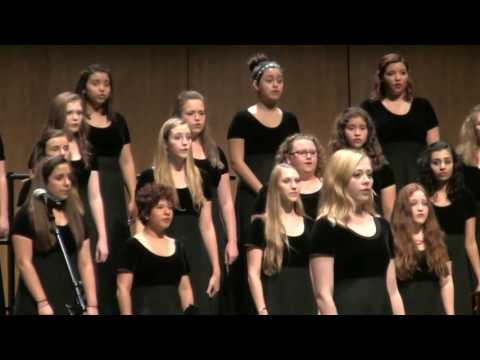 Exsultate justi in Domino
, Brant Adams
voicing: SA catalog number: SBMP 171
Allen High School Eagle Select Choir - Kathryn Kendall, conductor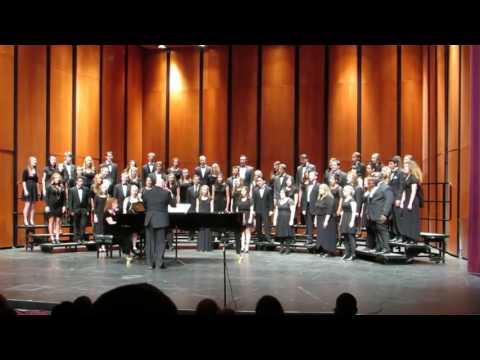 Exsultate justi in Domino
, Brant Adams
voicing: SATB catalog number: SBMP 172
Chandler Gilbert Community College Concert Choir - Vance Acker, conductor

Exsultate justi in Domino
, Brant Adams
voicing: TTBB catalog number: SBMP 173
Varsity Ensemble, St. Mary's International School, Tokyo, Japan, Randy Stenson, conductor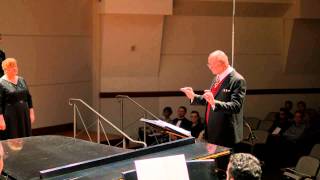 Ezekiel
, arr. Stacey V. Gibbs
voicing: SATB/SATB catalog number: SBMP 1267
USC Thorton School of Music Chamber Singers - Jo-Michael Scheibe, conductor

Famine Song
, arr. Matthew Culloton
voicing: SATB catalog number: SBMP 575
The Choral Project - Daniel Hughes, conductor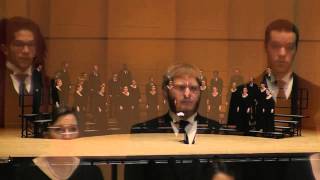 Fear Not
, Daniel Schreiner
voicing: SATB div./SATB soloists catalog number: SBMP 1228
Central Washingotn University Chamber Choir - Dr. Gary Weidenaar, conductor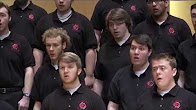 Firefighter's Creed
, Vijay Singh
voicing: TTBB catalog number: SBMP 1445
Central Washington University Men's Choir - Dr. Scott Peterson, conductor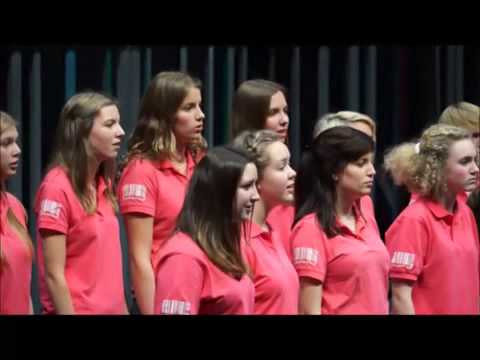 First Love
, arr. Kevin S. Foster
voicing: SSA catalog number: SBMP 1094
Belgium choir Rondinella Knokke-Heist at the Concertgebouw van Brugge - Rudy Van der Cruyssen, conductor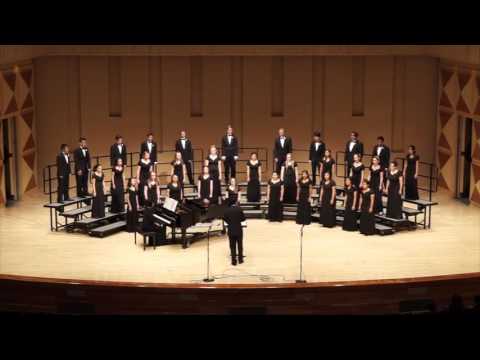 Follow the Drinking Gourd
, arr. Stacey V. Gibbs
voicing: SATB catalog number: SBMP 1400
Clovis East Timberwolf Chorus - Carlin Truong, conductor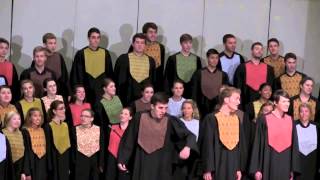 Freedom Come
, Ben Allaway
voicing: SATB catalog number: SBMP 67
Concordia College - René Clausen, conductor

Fuji
, David N. Childs
voicing: TTBB catalog number: SBMP 636
St. Mary's International School, Tokyo, Japan, Varsity Ensemble, Randy Stenson, conductor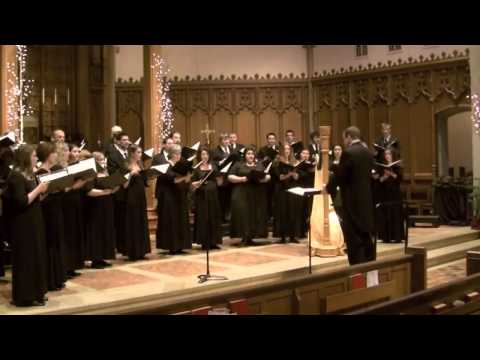 Gabriel's Message
, arr. Joshua Shank
voicing: SATB / solo quartet catalog number: SBMP 644
The Singers (Matthew Culloton, conductor)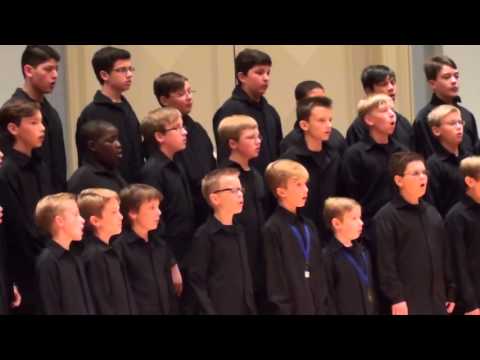 Gardener of the World
, Philip E. Silvey
voicing: SA catalog number: SBMP 1042
Birmingham Boys Choir - Ken Berg, Music Director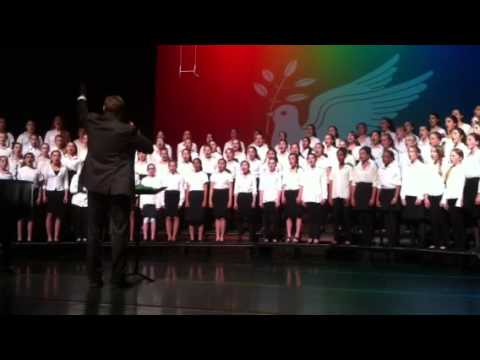 Give Me Your Stars to Hold
, Mark Sirett
voicing: SSA catalog number: SBMP 1252
AMIS European Middle School Honor Girls' Choir, Waterloo BG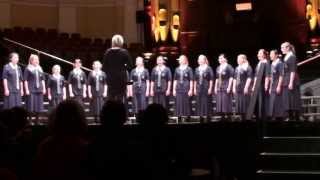 Gloria
, Nancy Hill Cobb
voicing: SSA catalog number: SBMP 578
Queen Margaret Chorale - Queen Margaret College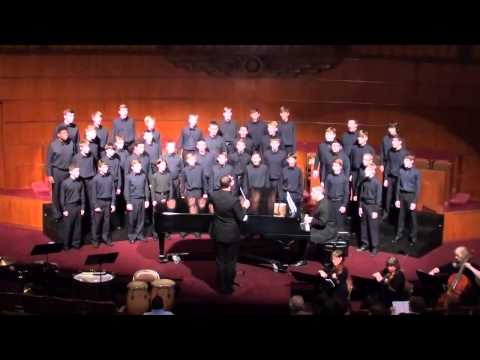 Gloria
, Jacob Narverud
voicing: TTBB catalog number: SBMP 1262
Allegro con Spirito - Jake Narverud, conductor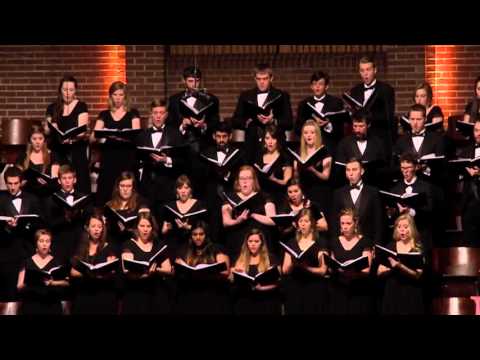 Go Down Moses
, arr. Daniel Mattix
voicing: SATB catalog number: SBMP 1290
The Moody Chorale - Betty-Ann Lynerd, conductor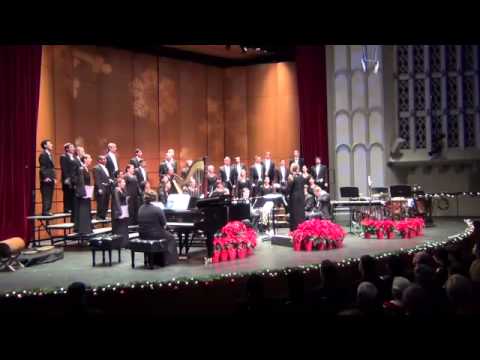 Go, Tell It on the Mountain
, Stacey V. Gibbs
voicing: SATB catalog number: SBMP 1096
USC Thornton Chamber Singers, DMA student Serena Eichhorn conducts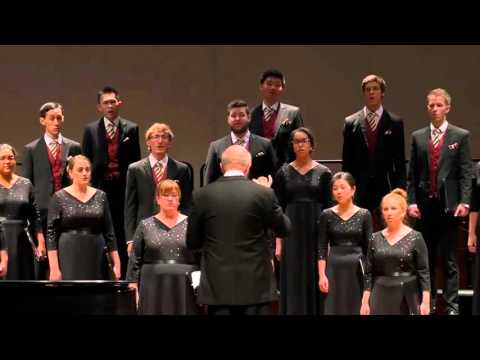 God's Grandeur
, Daniel Brinsmead
voicing: SATB div. catalog number: SBMP 1263
USC Chamber Singers - Jo-Michael Scheibe, conductor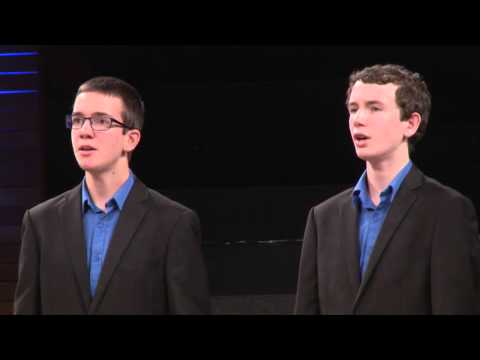 Good-Night
, Matthew Emery
voicing: SSA or TBB catalog number: SBMP 1226
Saint Kentigern College - Lachlan Craig, conductor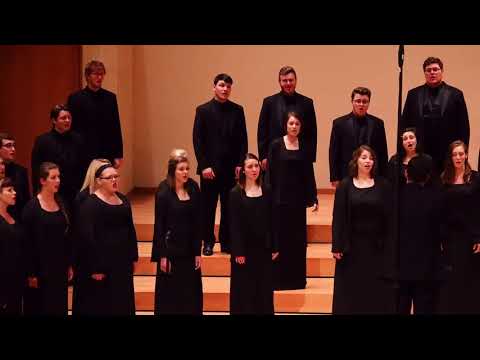 Grace Before Sleep
, Susan LaBarr
voicing: SATB div. catalog number: SBMP 1005
East Carolina University Chamber Singers - Dr. Andrew Crane, conductor