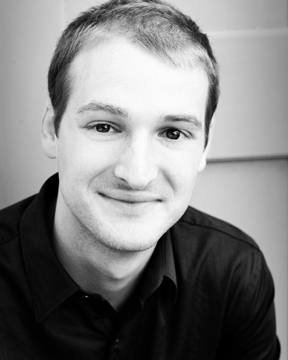 Nathaniel Yoder
---
Nathaniel Yoder (b. 1988) grew up in an Iowa community containing a rich tradition of a cappella singing. He attended Bethel College in North Newton, Kansas, where he majored in religion and music. While there, he studied choral conducting under Dr. William Eash and composition under Dr. J. Harold Moyer. As a performer he has sung in the Emmy Award winning Bethel College Concert Choir, and in the independent a capella men's ensemble, Open Road. In addition, he served as lead drummer for the Bethel College Jazz Ensemble. Yoder was the recipient of the Walter Hohmann Conducting Scholarship serving as an assistant conductor for the Concert Choir. In the spring of 2011, he was commissioned to compose an original score to accompany the Bethel College Theater Department's performance of the drama "Wit" by Margaret Edson. In 2012, Yoder was the winner of the 2012 Kansas Music Educators Association Composition Competition for his composition, First Peter 3:15. Currently, he serves as adjunct professor of music at Hesston College in Hesston, Kansas where he teaches percussion. In the spring of 2012, he led the Hesston College Chorale on their annual spring tour, and for the past three years he has served as the choir director at Hope Mennonite Church in Wichita, Kansas.
---

Nathaniel Yoder has 1 titles published with Santa Barbara.
Click on any title below to view the complete score and hear a recording if available.