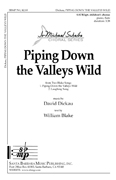 Piping Down the Valleys Wild
[level: Medium]
music by: David Dickau,:
Bio and other works |
Jo-Michael Scheibe Choral Series
voicing: SATB/opt. children's chorus | catalog number: SBMP 761 |

duration: 3:38 | price: $2.10
accompaniment: piano, flute
INSTRUMENT PART: Flute part FREE Download
INSTRUMENT PART: Treble part FREE Download


The composer has cleverly set the poem by William Blake. The piece opens with the flute joyfully piping. The choir enters as the voice of the piper. The piper encounters a child who requests PIPE A SONG ABOUT A LAMB— a unison treble choir becomes the voice of the child. And so the drama continues to unfold as the flute continues its merry tune throughout. Number one of a set of TWO BLAKE SONGS: LAUGHING SONG - SBMP 762
CLICK HERE: See and Hear the Complete Score or download a perusal copy: HERE


CLICK HERE: Read the text
Piping down the valleys wild,
Piping songs of pleasant glee,
On a cloud I saw a child,
And he laughing said to me:
"Pipe a song about a lamb!"
So I piped with merry cheer.
"Piper, pipe that song again."
So I piped: he wept to hear.
"Drop thy pipe, thy happy pipe;
Sing thy songs of happy cheer."
So I sung the same again,
While he wept with joy to hear.
"Piper, sit thee down and write
In a book, that all may read."
So he vanished from my sight,
And I plucked a hollow reed,
And I made a rural pen,
And I stained the water clear,
And I wrote my happy songs
Every child may joy to hear.


Minnesota State University Mankato Concert Choir, David Dickau, conductor and Mankato Children's Chorus, Julie Aune, conductor [© all rights reserved]

recording available on promo CD for $2.00:


---
Reviews | submit review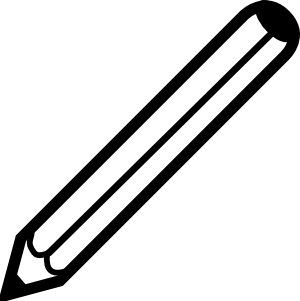 ---