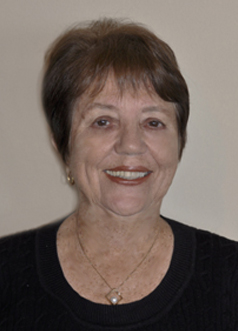 Barbara Harlow
has directed choirs at all levels, elementary through college. At a junior high school, her teaching assignment included two choirs; at a high school, five; and at a community college, three. During her thirteen- year tenure at Santa Barbara City College, her choirs presented concerts at the Santa Barbara Mission and two Catholic churches; at three Protestant churches and the Unitarian Society; in two school auditoriums, and at the college campus center. Her choirs performed at numerous social occasions in various banquet halls in the greater Santa Barbara area. And her Chamber Singers toured to Mexico, Europe, Canada, and throughout California.
A four-year scholarship recipient and cum laude graduate of the University of Southern California, she has a master's degree in composition from California State University at Fullerton. She is the author of a textbook for community college voice classes, You, the Singer published by Hinshaw Music, and How to Get Your Choral Composition Published, a publication of Santa Barbara Music Publishing. She sang professionally with the Roger Wagner Chorale, and in addition to conducting choirs, has taught voice, piano, guitar, and music theory. In 1990, after taking an early retirement from teaching, she established Santa Barbara Music Publishing.
Review of one of her many Santa Barbara choral concerts:
The Christmas season arrived in Santa Barbara a bit early last night with the first of two presentations of a "Christmas Carol Dinner Concert," by the Santa Barbara City College Chamber Singers, at the Montecito Country Club.This is the first time the group has done a dinner concert off campus, and as director Barbara Harlow told last night's thrilled and uplifted audience at the close of the program, she chose the main dining room at the country club because it is "one of the best sounding rooms in the city."The 22 members of the Chamber Singers were in wonderful voice, providing a rich, emotional experience that brought tears to the eyes of several in the audience. The acoustics are wonderful, and the singers took full advantage of the cozy, candlelit room, singing from a balcony, or standing in a group, or scattered all around the room, surrounding the audience with beautiful sounds. Unfortunately, all tickets have been sold for tonight's second and final performance.
Bob Barber, Santa Barbara Newspress