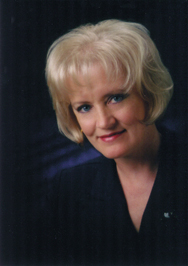 Cristine Temple-Evans
---
Cristine Temple-Evans (b. 1950) is a choral music educator at Hamilton High School in Chandler, Arizona. She received a Bachelor of Music degree in Choral Music Education and a Master of Music degree in Piano Performance and Pedagogy from Arizona State University. She has done extensive arranging and composing for church and school choirs. She resides with her husband, Bart Evans, in Chandler, Arizona.
---

Cristine Temple-Evans has 2 titles published with Santa Barbara.
Click on any title below to view the complete score and hear a recording if available.



= See the complete score

= Hear recording

= Watch performance video