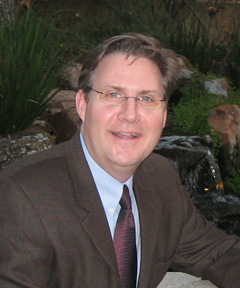 James Syler
---
James Syler (b. 1961)was educated at Northern Illinois University, the University of Miami, and the University of Texas at Austin. He has studied privately with composers Alfred Reed, Karl Korte, and Michael Colgrass. His instrumental and choral works have been performed throughout the US, Canada, Europe and South America. His numerous awards inclued a 2003 Composerís Grant from the American Composerís Forum, the 1993 National Band Association Composition Award, multiple grants from the American Music Center, the 1993 Arnald Gabriel Composition Award and numerous commissions. He is married to pianist Elizabeth Gutierrez.
---

James Syler has 1 titles published with Santa Barbara.
Click on any title below to view the complete score and hear a recording if available.



= See the complete score

= Hear recording

= Watch performance video