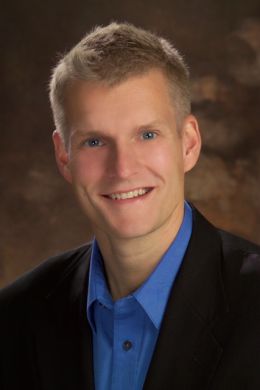 Jeffrey Cobb
---
Jeffrey Cobb lives and works in Traverse City, Michigan. He holds a M.M. in Choral Conducting from Oakland University (Michigan) and a B.M. in Music Education from Western Michigan University. He is a regularly commissioned composer and his pieces have garnered several national awards and honors. His works for choir, orchestra, and band are regularly performed by college ensembles, community groups and public school students throughout the United States, and in locales afar including Columbia, the Netherlands, Sri Lanka, and Belarus. Jeffrey is also a sought after composer and arranger in other genres. His music can be heard on several television series, radio spots, and in television advertisements. In addition to his work as a composer, Jeffrey is also a busy choral conductor and clinician. Choirs under his direction have toured throughout Michigan, Texas, New York, Salzburg and Vienna and have been invited to perform at State and National Conferences including the Michigan Music Conference, the Michigan Youth Arts Festival, and the ACDA National Convention.
---

Jeffrey Cobb has 1 titles published with Santa Barbara.
Click on any title below to view the complete score and hear a recording if available.



= See the complete score

= Hear recording

= Watch performance video