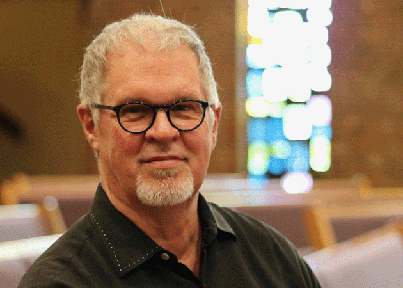 Randall Gill
---
Randall Gill is the Worship Minister for the Woodmont Hills Church of Christ in Nashville, Tennessee. Before moving to Nashville in 1998, he was Associate Director of Church Relations and a professor at Pepperdine University where he founded the popular singing group "Won By One." He has served on the faculties of Rochester college and Oklahoma Christian University. Randy is a successful songwriter and arranger whose work is featured on several albums by Word recording artists. He has collaborated with Jeff Walling on the biblical musicals "Get in the Boat," "A Time to Stand," and "Promised Land." His video series "That's Entertainment?" has been used by youth groups across the country. Randy has degrees from Rochester College, Harding University, University of Michigan and the University of Southern California. He is married to LaJuana Case Gill and they have a seventeen year old son.
---

Randall Gill has 3 titles published with Santa Barbara.
Click on any title below to view the complete score and hear a recording if available.