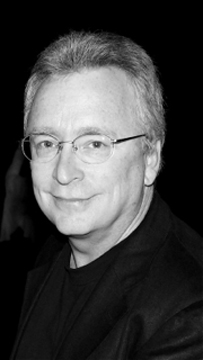 Bob Moore
---
Bob Moore (b. 1962) is a composer with a multifaceted résumé. To date he has published nearly 150 choral and instrumental works, many of which have been recorded on six CDs and appear in various hymnals. He was a resident composer in the Faith Partners Program, sponsored by the American Composers Forum, a finalist in the Jacksonville Symphony Orchestra's Fresh Ink Competition, and composer in residence for the St. Augustine Music Festival (of which he was a cofounder). In addition to sacred music, his catalog contains art songs and compositions for solo piano, chamber ensembles and orchestra.

Several of his works have received awards and many have been composed on commission. He served for 20 years as the Director of Liturgical Music at San José Catholic Church in Jacksonville, Florida, and was the Director of Music Ministry at the Cathedral-Basilica of St. Augustine (FL). Currently he serves as Director of Music for St. Patrick's Episcopal Church in St. Johns, Florida.

He has taught privately as well as in public and private schools where he taught band, chorus and general music while serving as artistic director for two community choruses (The Amelia Island Chorale and The Orange Park Chorale). With percussionist Tony Steve, he performs jazz and experimental music, and has developed a series of innovative live silent film scores. For more information visit www.bobmooremusic.com.
---

Bob Moore has 1 titles published with Santa Barbara.
Click on any title below to view the complete score and hear a recording if available.



= See the complete score

= Hear recording

= Watch performance video