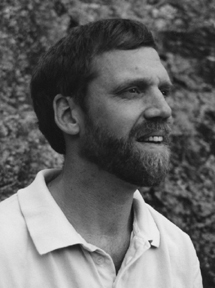 John Burge
---
John Burge was born in Dryden, Ontario in 1961. He holds degrees from the University of Toronto (B.Mus. and M.Mus.) and the University of British Columbia (D.M.A.) where his composition professors included John Beckwith, Walter Buczynski, Stephen Chatman, John Hawkins and Derek Holman. Since 1987 he has been teaching at the School of Music, Queen' s University where he is a Professor of Composition and Theory. A passionate advocate of Canadian music, he has been a member of the executive of the Canadian League of Composers since 1993, serving as President since 1998.

Burge has written music for a variety of ensembles and instrumentalists but he is particularly recognized for his choral music, much of it involving orchestral accompaniment. Choirs that have performed his music include the BBC Singers, Elmer Iseler Singers, Glen Ellyn Children's Choir of Chicago and the St. Louis Symphony Children's Choir. His orchestral compositions include a symphony, a piano concerto, a trumpet concerto, a clarinet concerto and a number of orchestral tone poems. With titles such as, Rocky Mountain Overture, Snowdrift and The Canadian Shield, these tone poems are clearly indicative of his love for his native landscape and have been performed by orchestras across Canada.
---

John Burge has 2 titles published with Santa Barbara.
Click on any title below to view the complete score and hear a recording if available.