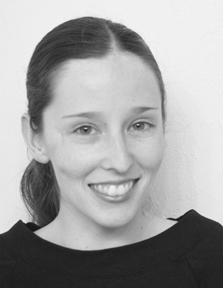 Lee Ann Dresser
---
Lee Ann Dresser (b. 1982) while a student at Stetson she guest conducted the University Laboratory Choir, the Stetson University Young Singers, and the Concert Choir, Stetsonís premier vocal ensemble.

As a vocalist, pianist, and percussionist she has extensive performance experience in a variety of musical settings including choir, opera, concert band, jazz ensembles, and solo voice and piano recitals. Her first choral work was premiered at Miami Southridge Senior High when she was 17. Since then four more of her choral works have been premiered, including three by the Stetson University Concert Choir. The Forest of Loo was premiered at the 2003 Stetson University Honors High School Choral Clinic.
---

Lee Ann Dresser has 1 titles published with Santa Barbara.
Click on any title below to view the complete score and hear a recording if available.



= See the complete score

= Hear recording

= Watch performance video