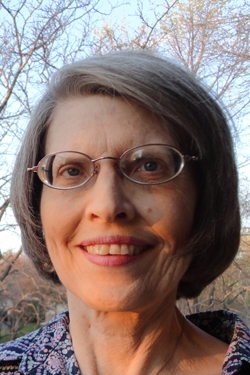 Pat Hurlbutt
---
Patricia Hurlbutt received a Bachelor of Music degree in music history, Magna Cum Laude, and a Bachelor of Science degree (With Distinction) in vocal-general music education from the University of Minnesota. After teaching elementary music for several years, she returned to the University to earn a Masterís degree in theory and composition. As a student she was a member of Sigma Alpha Iota, Pi Kappa Lambda, and the Minnesota (now American) Composers Forum. Her major instrument was organ, and she has served as organist and director of music in churches of several denominations. She received an Equivalency in music therapy at the University, is a Certified Music Therapist, and continues to lead music groups for seniors. Her choral works have appeared in the catalogues of GIA, Hinshaw, Hope, Shawnee, Belwin, Kjos, Lorenz, AMSI, Beckenhorst, Lawson-Gould, and Augsburg Fortress. Handbell works are published by Beckenhorst. Commissions include ADCA (North Central Region), Olivet United Methodist Church (MN), Prairie Community School (IA), and Sigma Alpha Iota (Minneapolis/St. Paul Alumnae Chapter). She has taught piano and theory and has also served as accompanist and choral arranger for MarNan, an organization that presents programs of magic lantern illustrated song slides.
---

Pat Hurlbutt has 1 titles published with Santa Barbara.
Click on any title below to view the complete score and hear a recording if available.



= See the complete score

= Hear recording

= Watch performance video