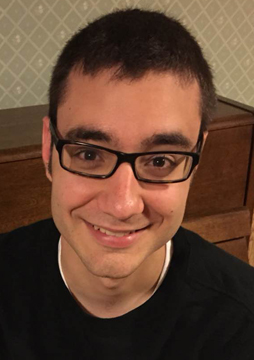 Kevin Nicoletti
---
Originally from St. Louis, Missouri, Kevin Nicoletti (b.1987) is currently the vocal music director at Farmington High School. He completed his undergraduate work at Washington University in St. Louis where he served as assistant director of the Concert Choir and music director of the Stereotypes, a nationally recognized all male a cappella group. He is currently pursuing his masterís degree through Central Methodist University. An avid composer, he is passionate about writing and arranging choral music and has had his music performed throughout the United States including several performances at major choral conferences.
---

Kevin Nicoletti has 1 titles published with Santa Barbara.
Click on any title below to view the complete score and hear a recording if available.



= See the complete score

= Hear recording

= Watch performance video