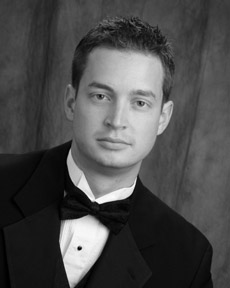 Christopher T. Lewis
---
Christopher T. Lewis (b. 1980) holds a B.A. in Music from Brigham Young University and a Ph.D. in Romance Languages and Literatures from Harvard University. His arrangements have been performed by various performing groups and he has toured internationally in North and South America as both a singer and composer/arranger. He has also published literary criticism, translation, and poetry. Currently, he is Assistant Professor of Portuguese and Brazilian Studies at the University of Utah.
---

Christopher T. Lewis has 1 titles published with Santa Barbara.
Click on any title below to view the complete score and hear a recording if available.



= See the complete score

= Hear recording

= Watch performance video