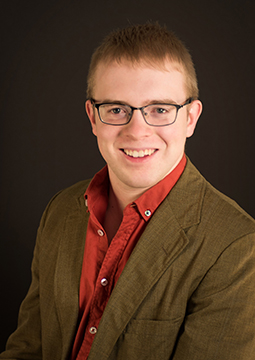 Brennan Harris
---
Brennan Harris (b. 1993) is a choral conductor, composer, pianist and vocalist. He is currently completing his M.M. in Choral Conducting at The Ohio State University. As an undergraduate, he received a broad and foundational liberal arts education through the Great Books program at St. Johnís College in Annapolis, MD. His compositions and arrangements are frequently performed by the choir at Resurrection Evangelical Lutheran Church in Hilliard, OH, where he is the Director of Music, and by the Statesmen, a select a cappella ensemble within the OSU Menís Glee Club.
---

Brennan Harris has 1 titles published with Santa Barbara.
Click on any title below to view the complete score and hear a recording if available.



= See the complete score

= Hear recording

= Watch performance video