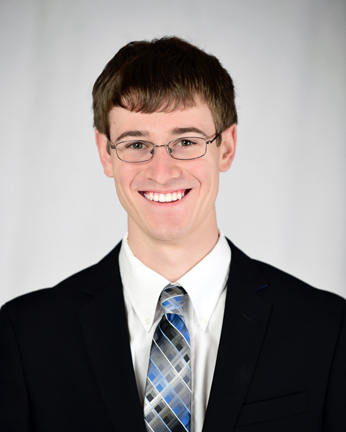 Garrett Hoffman
---
Garrett Hoffman (b. 1999) is a recent graduate of Bethel Park High School in Bethel Park, Pennsylvania. While primarily a vocalist and choral composer, he is also a percussionist and has written for other mediums, such as wind ensembles and jazz ensembles. His works have been performed at numerous different venues, including school, community, honors, and university ensembles. His piece "Where Will I Go?" was selected as a winner of the high school division of the Pennsylvania Music Educators Association's 2018 Composition Contest, and he attended PMEA's 2018 Future Music Educators Honors Symposium. He is currently attending The Mary Pappert School of Music at Duquesne University, where he is majoring in Music Education and continuing to compose.
---

Garrett Hoffman has 1 titles published with Santa Barbara.
Click on any title below to view the complete score and hear a recording if available.



= See the complete score

= Hear recording

= Watch performance video