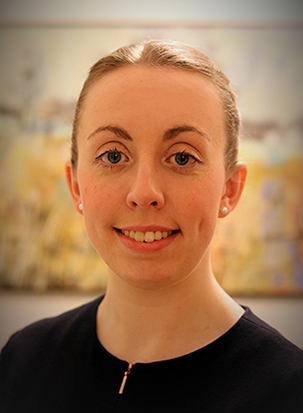 Lynsey Callaghan
---
Lynsey combines performance experience, pedagogical training, and academic research to facilitate inclusion, equitability, and a sense of belonging in a range of musical contexts. Following a degree in music education (Trinity College Dublin and DIT Conservatory of Music) and a master's degree in performance (Royal Irish Academy of Music), Lynsey undertook an interdisciplinary PhD in Trinity College Dublin. Her output—academic scholarship and practice-related research—is thoroughly interdisciplinary and wide-ranging. She draws on a diversity of investigative methods that are associated with a range of disciplines, including medieval musicology, the history of music theory, manuscript studies, the history of education, mobility studies, post-translation studies, gender studies, and music education.

In 2020, Lynsey was chosen to take part in the Global Leaders Program, joining a cohort of rising change-makers in music who are committed to social justice through music. The international programme has furthered her commitment to and understanding of social entrepreneurship and justice, cultural agency, community development and teaching artistry. Lynsey's goal is to lead RIAM in contributing to a systemic change in music education in Ireland so that more people are included in and through music. One of her most substantial contributions to date is Dublin Youth Choir, which Lynsey founded in 2017 with the aim of providing a structure of incremental and inclusive choral music education for the young singers of Dublin and the surrounding areas. Lynsey is also the Artistic Director of the Belfast Philharmonic Youth and Chamber Choirs and the Cross Border Youth Choir initiative. These programmes all aim to transform music education across the island.
---

Lynsey Callaghan has 1 titles published with Santa Barbara.
Click on any title below to view the complete score and hear a recording if available.



= See the complete score

= Hear recording

= Watch performance video