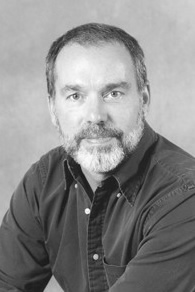 Craig Kingsbury
---
Craig Kingsbury (b. 1952) holds a degree in music composition from the University of Southern California. He worked for many years in the Los Angeles area as a choral conductor, musical arranger and singer, and spent two years in Europe singing opera and oratorio. He now resides in the Pacific Northwest, where he produces recordings, composes, edits and arranges music. In 2002 he was appointed Composer in Residence for Southern Oregon Repertory Singers.
---

Craig Kingsbury has 1 titles published with Santa Barbara.
Click on any title below to view the complete score and hear a recording if available.



= See the complete score

= Hear recording

= Watch performance video