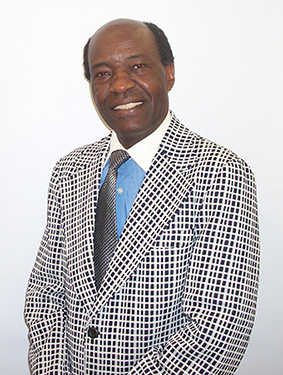 David O. Akombo
---
Dr. David O. Akombo is Professor of Music education and Interdisciplinary Musicology and Dean of the Faculty of Culture Creative and Performing Arts in the Caribbean, West Indies. Prof. Akombo's educational training include; Bachelor of Education (B.ED) degree from Kenyatta University in Kenya, a Master of Arts (M.A.) degree in Teaching Learning and Technology from Point Loma N. University in California, USA, a Master of Music (M.Mus.) degree in Ethnomusicology from Bowling Green State University, Ohio, USA, and Doctor of Philosophy (Ph.D.) in Music Education from the University of Florida in Gainesville, Florida, USA. He is a member of several regional, national, and international music, educational, and health organizations including Interdisciplinary Conference on Arts and Education - CIVAE. He has a broad research interest including music and cognitive development in children and young adults; ethnomusicology; comprehensive musicianship; cultural identity and Afrocentricity issues in choral and instrumental music; multicultural music education; African song–dance dyad; community music; teaching and learning theory; music technology; psychology of music; quantitative research in music, and biomusicology. Prof. Akombo is the President of the US- based Interdisciplinary Society for Quantitative Research in Music and Medicine.
---

David O. Akombo has 1 titles published with Santa Barbara.
Click on any title below to view the complete score and hear a recording if available.



= See the complete score

= Hear recording

= Watch performance video