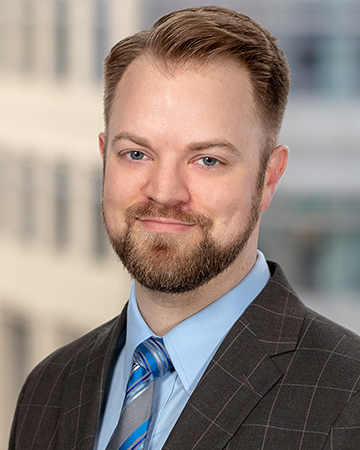 Brian Foy
---
Brian Foy (he/him) holds a Bachelor's degree in music from Harding University in Searcy, Arkansas.  As a student, he sang with the Harding University Chorus and Chamber Singers, and composed and arranged pieces for the Chamber Singers and Belle Canto treble choir.  He is a former member of the Manassas Chorale in Manassas, Virginia and served on the board of directors from 2011-2016, and led the Bass section of Six Degree Singers in Bethesda, Maryland from 2017-2019.  He currently is the Owner of bFoyMusic LLC in Minneapolis, Minnesota, and sings with the Twin Cities Gay Men's Chorus and Chamber Singers.
---

Brian Foy has 1 titles published with Santa Barbara.
Click on any title below to view the complete score and hear a recording if available.



= See the complete score

= Hear recording

= Watch performance video