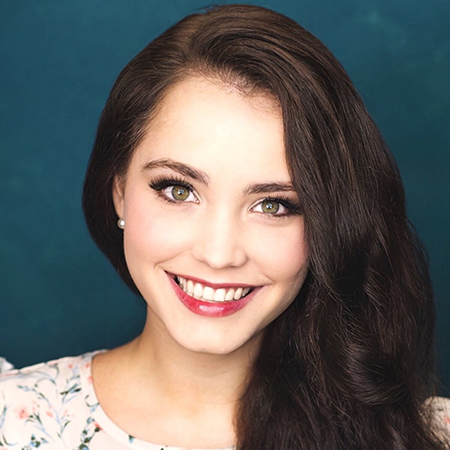 Erica Glenn
---
Erica Kyree Glenn is the Director of Choral Activities at Brigham Young University – Hawaii. She frequently writes and arranges for her own choral ensembles, and her instrumental music has been performed under the direction of Sam Pilafin (Empire Brass Quintet); Steinway Artist, Walter Cosand; Longitude New Music Ensemble conductor, Paul Brust; and St. Lawrence String Quartet cellist, Christopher Costanza. She has also written for chamber orchestra and wind ensemble, and she won VocalWork's International Opera-in-a-Month Competition. In 2020, Erica's music premiered at the Chengdu International Music Festival and the Cortona Sessions for New Music. In 2011, her work was presented at Cambridge's annual SeptemberFest to high acclaim from New Music USA. Erica's choral compositions have been commissioned by choirs across America. She won the Chanticleer Student Composer Competition and was a semi-finalist in the Sorel Medallion and the Radius New Music competitions. She publishes with Pelican Music and, through Pelican, was a featured composer at the International Women's Brass Conference.

Erica has also established a name as a composer of musical theatre. Her full-length musical, Dancing Shoes, was awarded "Best Play of the Year" at the Valley Center Playhouse, and her children's musical, Between the Lines, placed first in the VIP Arts Competition. She has worked with Broadway composers Jason Robert Brown and Charles Strouse and was selected to attend the ASCAP Marvin Hamlisch Broadway Conductors Program. Her most recent musical, The Weaver of Raveloe, was featured in the New York Musical Festival and produced two years later at Boston's American Repertory Theater. Erica publishes with LazyBee Scripts, and her musicals have been performed throughout the US, the UK, and as far away as Germany, Hong Kong, Spain, and Australia.

Erica was a 2020 Fulbright Scholar to Ukraine and 2023 American Councils Scholar to Estonia. Current research interests include the lost history and music of the early 20th century Ukrainian composer Stefania Turkevych, the Estonian Singing Revolution, and the impact of music on morale among Ukrainian refugees.
---

Erica Glenn has 1 titles published with Santa Barbara.
Click on any title below to view the complete score and hear a recording if available.



= See the complete score

= Hear recording

= Watch performance video