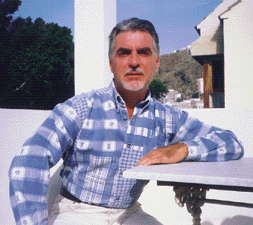 Dante Andreo
---
Dante Andreowas born in the province of Cordoba, Republic Argentina, in 1949, and has lived in Spain since 1980. Completely devoted to choral activities, he has done intensive artistic and pedagogical work in concerts, lectures, courses and seminars in America and Europe. Specializing in performing Spanish Antique Music, he founded and conducts the famous "Vocal Gregor Group." They have sung in the many important European and Spanish American musical events, end recorded ten Compact Discs. Andreo has composed a great deal of choral music as well as religious and profane. He has also set these writers' poetry to music: Federico García Lorca, Rafael Alberti, Juan Ramón Jiménez, Antonio Machado, San Juan de la Cruz. Nowadays he lives in the Canary Islands where he works intensively in the musical field. He is frequently invited to conduct choirs in Argentina, Venezuela, Colombia and Mexico.
---

Dante Andreo has 1 titles published with Santa Barbara.
Click on any title below to view the complete score and hear a recording if available.



= See the complete score

= Hear recording

= Watch performance video