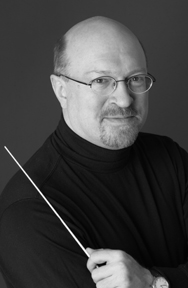 David Maddux
---
David Maddux has composed and arranged music in a variety of applications for over three decades. From winning six free accordion lessons in a music store fishbowl drawing as a child, he moved on to surprise his parents by mimicking his sister's John Thompson piano pieces. Years later, it seemed a short leap to landing the role of featured piano soloist in the apocalyptically sweeping Jennifer Lopez motion picture epic, "The Wedding Planner".

David has served as resident music director of Seattle Civic Light Opera, and has acted as consultant to Disney Entertainment. He has arranged and orchestrated revues and materials for Harvey Fierstein, Rosemary Clooney, Lily Tomlin, Lesley Gore, Frederica Von Stade, Armistead Maupin, Ann Hampton-Callaway, Judith Martin ("Miss Manners"), and Nell Carter. His a cappella jazz vocal creation, "An Evening In December" was nominated for a Grammy Award. Recently he completed a filmscore for the indie film, Creatures From The Pink Lagoon, soon to be released.

David lives in Seattle with his partner of thirteen years and two neurotic cats. In the mid-90's, he took a year off from writing and arranging to attend Seattle Culinary Academy from which he emerged as a trained chef. Each of his musical endeavors now contains a hidden recipe.
---

David Maddux has 1 titles published with Santa Barbara.
Click on any title below to view the complete score and hear a recording if available.


| | | | |
| --- | --- | --- | --- |
| Christmas Goes Classical | SATB | SBMP 671 | |

= See the complete score

= Hear recording

= Watch performance video