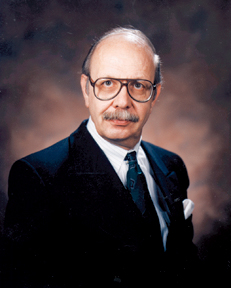 James McCray
---
Dr. James McCray (b. 1938) is Professor Emeritus of Music at Colorado State University and the Director of Music at the First United Methodist Church of Fort Collins, Colorado. He has been a church choir director for over twenty years serving in both Protestant and Catholic Churches. For ten years he was the Chairman of the Music, Theatre, and Dance Department at Colorado State University; prior to that he served as Chair of Music Departments in colleges in Virginia and Indiana.

As a teacher he has received the Professor of the Year Award from the honor societies at two separate universities (Virginia and Florida). In 1992 he received the Arts Award for Creative and Research Activity at Colorado State. In 1997 he was awarded the Mellon Prize for distinguished contributions to scholarship. In 1996 and 1997 he was one of the professors cited for excellent teaching by the CSU Alumni Board.

As a composer he has received numerous commissions from various groups including the Texas ACDA, the Iowa ACDA, the Colorado CSMTA, the Colorado All-State Choir, Central Michigan University, and many more. His music has been performed and recorded by many of today's leading choral conductors.

Dr. McCray's music program at the Methodist Church has more than doubled in the time he has been there. His church choir is recognized as one of the finest in the area; they annually perform more than seventy-five anthems/cantatas for the church. He directs two choirs and supervises a staff who direct the children's choirs, the youth choir, and the handbell choirs.

For twenty years he has contributed a monthly article on church music to the international periodical THE DIAPASON. He has published two other conducting books, twenty-five major periodical articles, and over one-hundred music compositions and editions.
---

James McCray has 2 titles published with Santa Barbara.
Click on any title below to view the complete score and hear a recording if available.



= See the complete score

= Hear recording

= Watch performance video