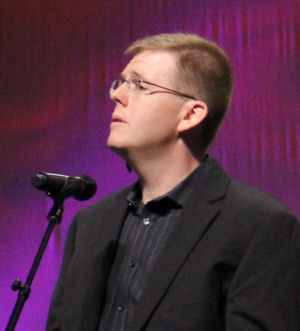 Jason Shelton
---
The Rev. Jason Shelton (b.1972) has been director of music at the First Unitarian Universalist Church of Nashville since 1998. In addition to his work as a composer, he is an active choral conductor and clinician, and an advocate for using music as a means of creating community in multi-faith, multi-cultural environments. Formerly a Franciscan brother, Jason received an MDiv at Vanderbilt Divinity School in 2003 and was ordained to the Unitarian Universalist ministry in 2004. He has studied theory and composition with Fr. Columba Kelly, OSB (St. Meinrad College, IN), and Drs. Wesley Vos & Jeffrey Kowalkowski (DePaul University, Chicago), and conducting with Robin Fountain and Dr. David Childs (Vanderbilt University, Nashville).
---

Jason Shelton has 2 titles published with Santa Barbara.
Click on any title below to view the complete score and hear a recording if available.



= See the complete score

= Hear recording

= Watch performance video