Showing Octavos 1 to 4 of 4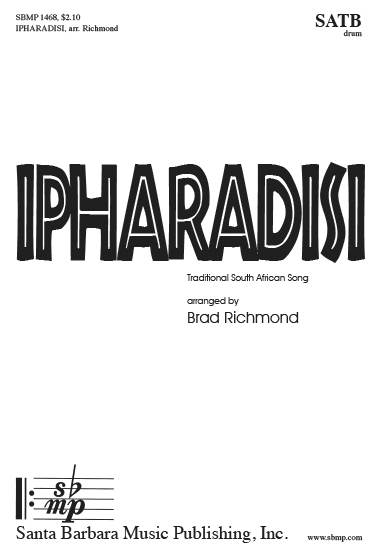 IPharadisi
[level: Easy]
arr. Brad Richmond

voicing: SATB | catalog number: SBMP 1468 | price: $2.10
accompaniment: djembe

The short African text would have us all one day in paradise. The melodic and rhythmic song thus ends on a high note!


More Information |

|

| Order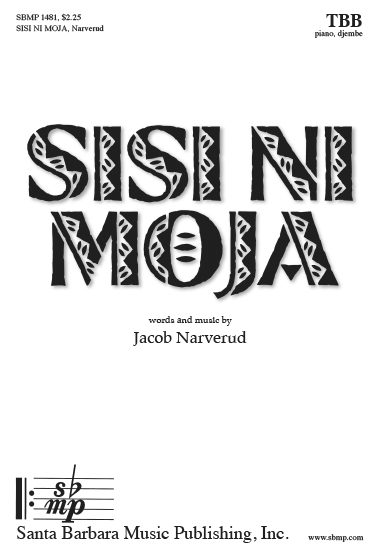 Sisi ni moja (We Are One)
[level: Medium]
Jacob Narverud

voicing: TBB | catalog number: SBMP 1481 |

duration: 4:10 | price: $2.25
accompaniment: piano, djembe

Ever clever, composer Narverud came up with a highly rhythmic celebratory composition. The title translates "We are one", the theme being that all human beings have much in common. The energetic djembe sets the tone, the piano adds its own rhythmic design, and the singers deliver the message, at times sounding as though there should be a campfire at the center of their circle. This BEST SELLER is great fun, a profound message, and an intriguing piece. See composer notes below for pronunciation.


More Information |

|

|

| Order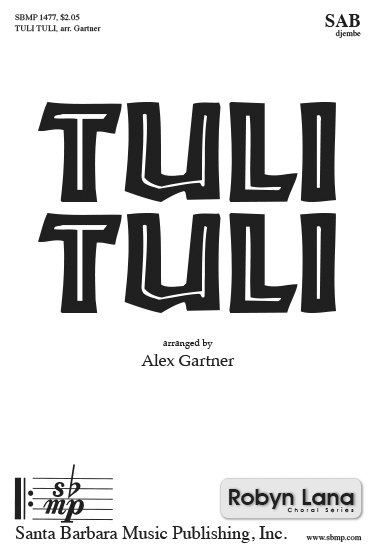 Tuti Tuti
[level: Easy]
arr. Alex Gartner

voicing: SAB | catalog number: SBMP 1477 | price: $2.05
accompaniment: djembe

Singers will delight in this fun arrangement of an African song. The lyrics are nonsense syllables, the mood of the piece upbeat. Add a bit of movement, and this will be a program highlight.


More Information |

| Order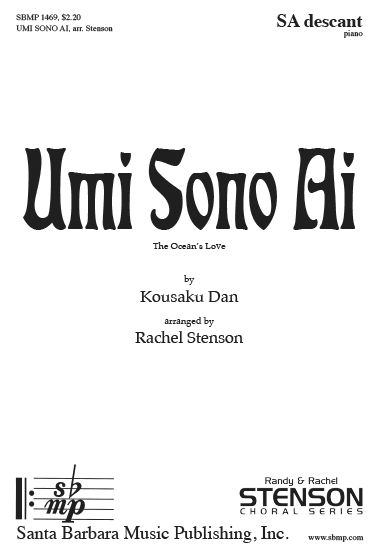 Umi Sono AI
[level: Easy]
Kousaku Dan,
arr. Rachel Stenson
| Randy and Rachel Stenson Choral Series


voicing: SA descant | catalog number: SBMP 1469 | price: $2.20
accompaniment: piano

A beautiful, beloved Japanese song, it tells of a man who goes to the ocean to reflect upon his life. In each wave he sees opportunity. Though the retreat of each wave may reflect his failures, a new wave of hope soon appears. It carries him, it lifts him, and sends him toward his destiny. Sing the song in the original Japanese, or in the English version provided by Randy Stenson.


More Information |

|

| Order