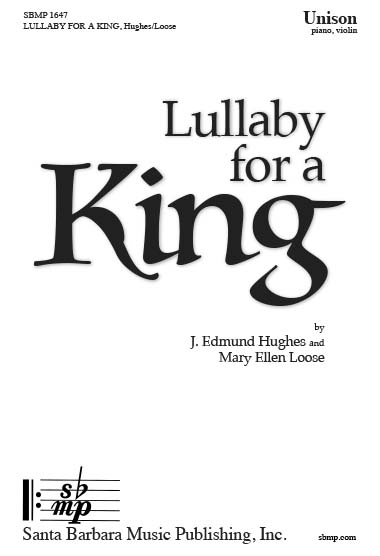 Lullaby for a King
[level: Medium]
piano accomp.: Mary Ellen Loose -
J. Edmund Hughes


voicing: treble unis. | catalog number: SBMP 1647 | price: $2.15
accompaniment: piano, violin

Baby Jesus is the "king" of note in this charmingly beautiful composition. A memorable melody graces the text that ends "Silent Night, sleep in heavenly peace."


More Information |

|

| Add to Cart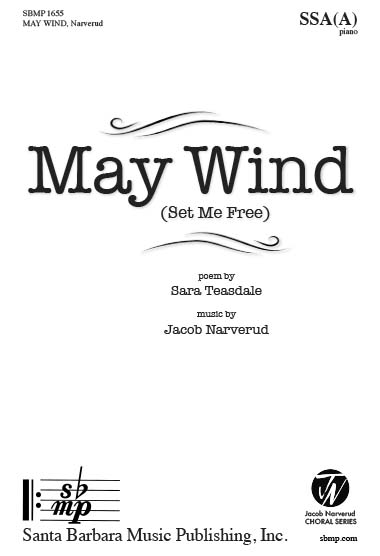 May Wind (Set Me Free)
[level: Medium]
Jacob Narverud
| Jacob Narverud Choral Series



voicing: SSA(A) | catalog number: SBMP 1655 |

duration: c. 3'16" | price: $2.30
accompaniment: piano

Narverud's setting of this evocative Sara Teasdale poem tells a story about how experiencing nature and music can inspire deep love and happiness. Soaring vocal lines combined with rich, dissonant harmonies and a rocking piano accompaniment make this a powerful piece that will resonate with treble choirs of all ages. The duple-against-triple patterns represent the conflict between Love and Stubbornness, which ultimately ends with the triplet pattern (Stubbornness) surrendering to Love (duple pattern) for a beautiful, empowering ending — "Love: Set Me Free!"


More Information |

|

| Add to Cart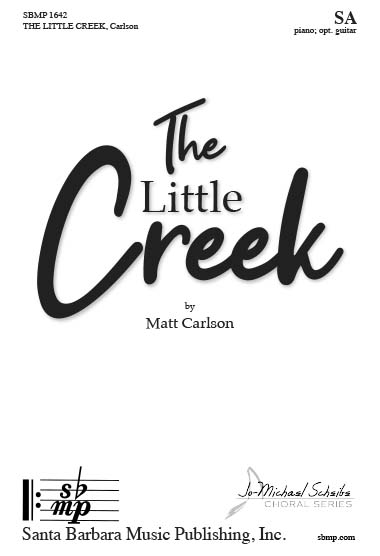 The Little Creek
[level: Medium]
Matt Carlson
| Jo-Michael Scheibe Choral Series



voicing: SA | catalog number: SBMP 1642 | price: $2.30
accompaniment: piano; opt. guitar

"Every door you enter you find a piece of something inside you never knew." Choirs will love this inspiring text that brings comfort to those in times of struggle. Character building texts of self-discovery, self-acceptance, and self-worth are set beautifully to music that is accessible for choirs of any level. It features unison melodies that are excellent opportunities to build your choir's legato tone, along with part writing that is quick to learn and satisfying to sing. This piece speaks to the heart of what it means to be human, and it is sure to be an all-time favorite of singers and audience alike!


More Information |

|

| Add to Cart