Showing Octavos 1 to 2 of 2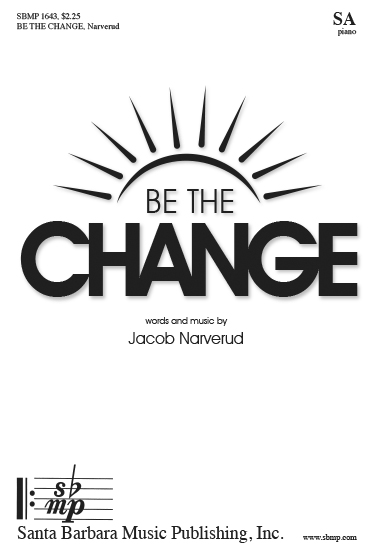 Be the Change
[level: Medium]
Jacob Narverud

voicing: SA | catalog number: SBMP 1643 |

duration: c. 3:44 | price: $2.25
accompaniment: piano

With great style the composer here delivers a message that challenges us to not complain, but to do something about it and be the change.


More Information |

|

| Add to Cart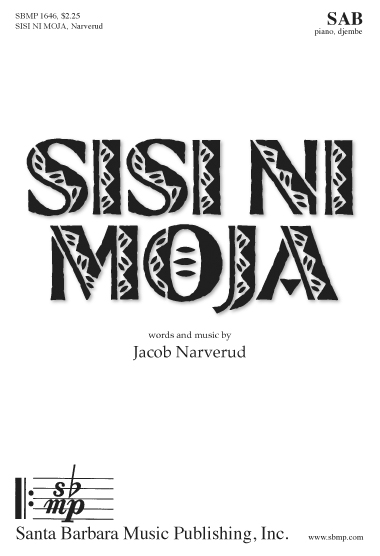 Sisi ni moja (We Are One)
[level: Medium]
Jacob Narverud

voicing: SAB | catalog number: SBMP 1646 |

duration: 4:10 | price: $2.25
accompaniment: piano, djembe

Ever clever, composer Narverud came up with a highly rhythmic celebratory composition. The title translates "We are one", the theme being that all human beings have much in common. The energetic djembe sets the tone, the piano adds its own rhythmic design, and the singers deliver the message, at times sounding as though there should be a campfire at the center of their circle. This BEST SELLER is great fun, a profound message, and an intriguing piece. See composer notes below for pronunciation.


More Information |

|

| Add to Cart