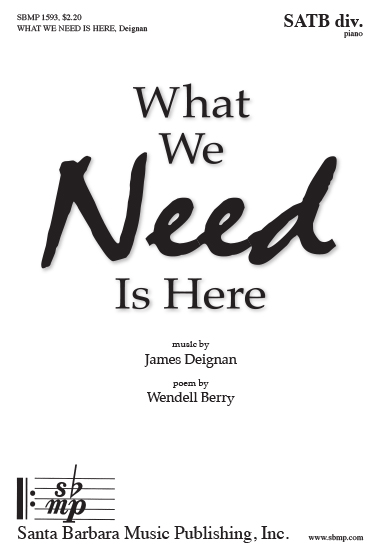 What We Need Is Here
[level: Medium]
James Deignan


voicing: SATB | catalog number: SBMP 1593 | price: $2.20
accompaniment:

The profound poem comes to vivid life in this dramatic choral setting.


More Information |

|

| Add to Cart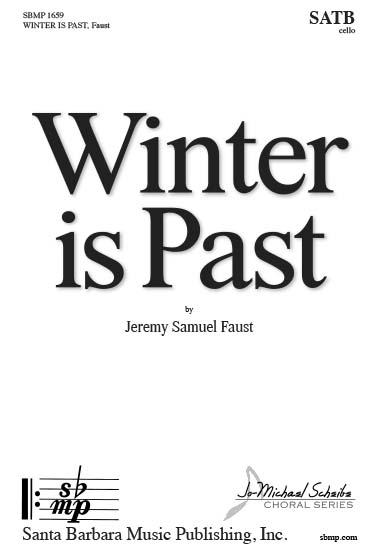 Winter Is Past
[level: Medium]
Jeremy Samuel Faust, M.D.
| Jo-Michael Scheibe Choral Series



voicing: SATB | catalog number: SBMP 1659 |

duration: c. 3'30" | price: $2.15
accompaniment: cello

After a beautiful and contemplative opening--written to acknowledge a coming together after the Covid-19 pandemic, though also appropriate for other times--Winter is Past builds in momentum, eventually lunging towards a thrilling climax. It captures the re-emerging of life, its splendor, and with it, the joy we take from making music, even as we reflect on what has happened: "The rain is over and gone, the flowers appear on the Earth; The time of the singing has come!"


More Information |

|

|

| Add to Cart