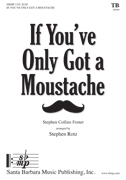 If Youíve Only Got a Moustache
[level: Easy]
Stephen Foster,arr. Stephen Rotz:
Bio and other works
voicing: TB | catalog number: SBMP 1334 |

duration: 3:00 | price: $2.15
accompaniment: piano


Both men and boys can perform this strictly for fun Stephen Foster piece. The story is hilarious, and the arrangement is clever, with several soloists taking turns telling the story along with interludes featuring all of the singers. This is bound to be an audience pleaseróit would be a great concert closer.
CLICK HERE: See the Complete Score or download a perusal copy: KEY


CLICK HERE: Read the Text or Poem
Oh! all of you poor single men,
Donít ever give up in despair,
For thereís always a chance while thereís life
To capture the hearts of the fair.
No matter what may be your age,
You always may cut a fine dash;
You will suit all the girls to a hair
If youíve only got a moustache.
A moustache, a moustache,
If youíve only got a moustache.

No matter for manners or style,
No matter for birth or for fame,
All these used to have something to do
With young ladies changing their name.
Thereís no reason now to despond,
Or go and do anything rash,
For youíll do though you canít raise a cent,
If youíve only got a moustache.
A moustache, a moustache,
If youíve only got a moustache.

Your head may be thick as a block,
And empty as any football,
Oh! your eyes may be green as the grass
Your heart just as hard as a wall.
Yet take the advice that I give,
Youíll soon gain affection and cash,
And will be all the rage with the girls,
If youíve only got a moustache.
A moustache, a moustache,
If youíve only got a moustache.

I once was in sorrow and tears
Because I was jilted you know,
So right down to the river I ran
To quickly dispose of my woe.
A good friend he gave me advice
And timely prevented the splash,
Now at home Iíve a wife and ten heirs,
And all through a handsome moustache,
A moustache, a moustache,
If youíve only got a moustache.

by George Cooper
Woodward Academy Menís Chorus - Stephen Rotz, conductor
---
Reviews | submit review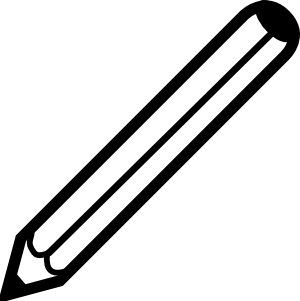 ---
Featured on the following reading sessions
2017 | California ACDA Summer Conference at ECCO - July 23-26
2017 | Michigan Summer Symposium, July 10-14 2017
2017 | Mississippi ACDA Summer Workshop, Natchez, MS - July 17-19
2016 | GA ACDA Reading Session - February 25-27
2016 | Rodney Eichenberger Conducting Workshop - Alexandria, VA July 11-15
2016 | Rodney Eichenberger Conducting Workshop - Seaside, OR - July 25-29
2016 | University of Michigan Summer Symposium June 20-24
2016 | KCDA Reading Sessions, July 7-9, 2016. Event 105
2016 | St John's Music Ltd Reading Session in Toronto Aug 31