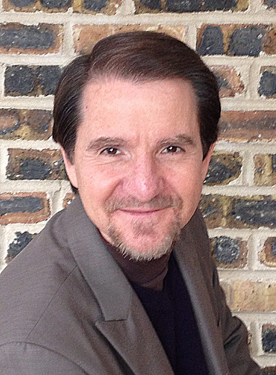 Gary Fry
---
Emmy Award-winning composer Gary Fry is the most-performed living composer by the renowned Chicago Symphony Orchestra and Chorus, since he has been the composer/arranger for their annual Welcome Yule! Christmas concerts for 17 years. He has written nearly a hundred works for the CSO, as well as for the Dallas and Colorado symphony orchestras, the Boston, Philadelphia, Dallas, and New York pops orchestras, the American Jazz Philharmonic, and other regional orchestras. Some of America's largest churches have also commissioned sacred music for chorus and orchestra from Fry.

Long active in commercial music, Fry has composed for film, television, live theater, ballet, and more than 2500 radio and television commercials for McDonald's, Sears, Kellogg's, and hundreds of other major national advertisers. He received a 2006 Emmy Award for his work for Chicago's CBS affiliate WBBM-TV. Air travelers hear Fry's electronic version of Gershwin's Rhapsody in Blue when passing through the United Airlines terminal at Chicago's O'Hare airport. Recently his orchestral setting of the national anthem was featured on the Thanksgiving Day broadcast of the Dallas Cowboys football game, performed by the Dallas Symphony Orchestra with singer Ann Wilson.

Music education and music for children are other areas in which Fry is active. His teaching resumé includes positions on the faculties of the University of Miami, Northwestern University, and Midwest Young Artists, and he has conducted workshops and seminars at many other educational institutions. His extensive background in choral music has led to commissions from academic and professional vocal ensembles around the country, including the Chicago Symphony Singers, the Colorado Children's Chorale, the Cincinnati Children's Choir, and the University of Southern California. Fry is also artistic director and composer-in-residence for the annual Rhythms of One World multinational choral festival at the United Nations in New York City.
---

Gary Fry has 1 titles published with Santa Barbara.
Click on any title below to view the complete score and hear a recording if available.



= See the complete score

= Hear recording

= Watch performance video