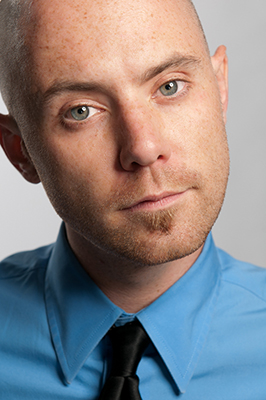 Joshua Shank
---
Born in 1980, Joshua Shank is quickly becoming recognized as a talented and innovative young composer whose music has been widely performed by high school and professional ensembles alike. He received his undergraduate degree in Vocal Music Education from Luther College in Decorah, Iowa.

In 2002 Joshua became the youngest composer ever awarded the Raymond W. Brock Student Composition Award by the American Choral Directors Association. The winning piece, Musica animam tangens (written at the age of 20), was premiered at the 2003 ACDA National Convention.

Visit www.joshuashank.com to learn more about the composer.
---

Joshua Shank has 21 titles published with Santa Barbara.
Click on any title below to view the complete score and hear a recording if available.


| | | | |
| --- | --- | --- | --- |
| Autumn | SATB div. | SBMP 560 | |
| | | | |
| --- | --- | --- | --- |
| Boy Who Picked Up His Feet to Fly, The | SATB | SBMP 450 | |
| | | | |
| --- | --- | --- | --- |
| David's Lamentation | SATB | SBMP 416 | |
| | | | |
| --- | --- | --- | --- |
| Gabriel's Message | SATB / solo quartet | SBMP 644 | |
| | | | |
| --- | --- | --- | --- |
| Go, Tell it on the Mountain | SATB div. | SBMP 580 | |
| | | | |
| --- | --- | --- | --- |
| Musica animam tangens | SATB | SBMP 487 | |
| | | | |
| --- | --- | --- | --- |
| winter | SATB/solo quartet | SBMP 534 | |