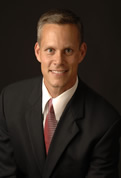 Kirk Aamot
---
Kirk Aamot (b. 1970) is the founding conductor of the Flint Festival Youth Chorus at the Flint School of Performing Arts, an auditioned chorus for young people in the greater Flint community. He has published several arrangements and editions for choirs of various ages and his reviews of choral music performance practice and teaching philosophy have been published in state, regional and national publications of the American Choral Directors Association (ACDA). Dr. Aamot received his D.M.A. degree in the Literature and Performance of Choral Music from the University of Colorado, Boulder. He also holds a Master of Music degree from the University of Minnesota and a Bachelor of Arts degree in music from St. Olaf College.
---

Kirk Aamot has 2 titles published with Santa Barbara.
Click on any title below to view the complete score and hear a recording if available.



= See the complete score

= Hear recording

= Watch performance video