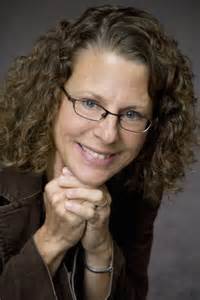 Mary Ellen Haupert
---
MARY ELLEN HAUPERT (b. 1990) spreads her musical abilities between her roles as Music Director for Roncalli Newman Parish and as a tenured Associate Professor of Music at Viterbo University, both in La Crosse, Wisconsin.  She holds a Bachelors Degree in Music Education with emphases in piano/flute performance from the College of St. Scholastica, as well as M.M. and Ph.D. degrees in Piano Performance Practice from Washington University in St. Louis, MO.  She has studied piano with LeAnn House, Seth Carlin, and Sona Haydon.  

Her performing interests are almost exclusively in the realm of chamber music.  In the four-hand world, her collaborations with Timothy Schorr have included appearances at Washington University in St. Louis, The University of St. Francis in Joliet, Illinois, Winona State University, the Edinburgh Society of Musicians, and Wisconsin Public Radio's Live from the Chazen.  She enjoys an ongoing relationship with violinist Nancy Oliveros and the ARTARIA STRING QUARTET.  Their frequent duo and piano quintet collaborations have become a staple of Viterbo University's ONE-of-a KIND CHAMBER MUSIC SERIES (for which Haupert is both founder and artistic director), as well as performances at Hamline University's Sundin Hall Chamber Series, the Schubert Club's Courtroom Concert Series in St. Paul, MN, and Wisconsin Public Radio's Live from the Chazen.  

She has recorded Louise Farrenc's Sonata for Piano and Cello in B-flat Major, Op.  46 (comp. 1857-1858) and the Sonata for Piano and Violin in A Major, Op. 39 (comp. 1850-1855) with violinist Nancy Oliveros and cellist Kirsten Whitson in July, 2012, and will soon release (2014) Farrenc's two piano trios, Opus 33 and 34 with Nancy Oliveros and cellist Laura Sewell, both on the CENTAUR LABEL (http://centaurrecords.com/store/).

Haupert has received both of Viterbo University's most prestigious teaching awards--the Alec Chui Memorial Award (2012) and Teacher of the Year (2014)--recognizing her dedication to excellence in student research and music composition.  Her theory pedagogy, emphasizing music composition as an integral part of the curriculum, has been presented/published at the University of Wisconsin MACRO Workshop(Madison, WI, June, 2012), The 4th World Piano Conference in Novi Sad, Serbia (Novi Sad, 2012) Second Annual International Conference on Fine and Performing Arts (Athens, Greece, 2010), the International Conference on Education and New Technologies (Barcelona, Spain, 2009 and 2012), the Lilly-West Conference on Teaching and Learning (Pomona, CA), and at the Finch Center for Teaching and Learning (Maryville University, St. Louis, MO).   

She happily shares a home in La Crosse with her husband, Mike, and their four one-of-a-kind children. 
---

Mary Ellen Haupert has 1 titles published with Santa Barbara.
Click on any title below to view the complete score and hear a recording if available.



= See the complete score

= Hear recording

= Watch performance video