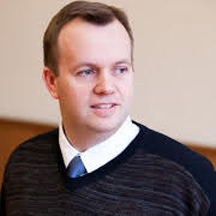 Douglas Pew
---
American composer Douglas Pew (b. 1980) is noted for his ability to strike at the root of the emotional world through his music "with a showman's touch and a poet's soul" (Jake Heggie). His music has been heralded as "genius...pure magic" (DC Metro Theater Arts), "stunning" (Washington Times) and "sensual, other-worldly, expressive and showcasing a rich harmonic pallet, sure to connect with audiences, while saying something fresh, profound and meaningful" (Scott Holden, BYU).

Douglas and librettist Dara Weinberg's newly commissioned one-act opera, "Penny", premiered at the John F. Kennedy Center for Performing Arts in Washington, D.C. The work was commissioned by Washington National Opera and will be performed by the WNO's Domingo-Cafritz Young Artists as a part of the American Opera Initiative. Joining the production team was Manitoba Chamber Orchestra Music Director, Anne Manson, and Shakespeare Theater Company in Washington D.C. Associate Director, Alan Paul. In preparation for the premiere, "Penny" was workshopped in the summer of 2014 at the Glimmerglass Opera Festival.

Pew and Weinberg's first opera, "A Game of Hearts" was similarly commissioned by Washington National Opera. After it's premiere at the Kennedy Center in 2012 and subsequent performance by the NANOWorks Opera Company in Cincinnati, OH, it was selected for performance at the 2014 Opera America New Works Forum in New York City.
---

Douglas Pew has 1 titles published with Santa Barbara.
Click on any title below to view the complete score and hear a recording if available.



= See the complete score

= Hear recording

= Watch performance video