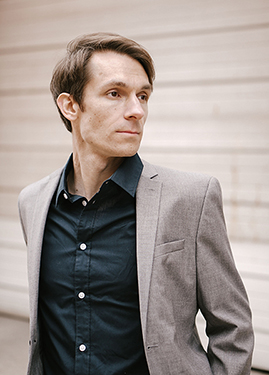 Luke Flynn
---
Luke Flynn (b. 1988) is a composer, arranger, and conductor with a highly active career in film, television, and the concert hall.

In the media industry, Flynnís Hollywood music department credits include over 100 of the biggest movies and television series of his lifetime, including Avatar 2: The Way of Water, Star Wars: The Last Jedi, Frozen II, and many others.

As a concert composer, his works are performed regularly throughout the world, including commissions and performances by major symphony orchestras, choirs, and ensembles in over 20 different countries as well as throughout the U.S. He is also an active guest lecturer and conductor, visiting professional ensembles, universities, and high schools around the globe.

Flynn is a graduate of Butler University, Clarke University, and The International University of Kagoshima in Japan. His primary composition mentors include Michael Schelle, Amy Dunker, and Tadashi Kubo.

He resides in Iowa with his wife and daughter, where he conducts all of his work from his studio.
---

Luke Flynn has 1 titles published with Santa Barbara.
Click on any title below to view the complete score and hear a recording if available.



= See the complete score

= Hear recording

= Watch performance video