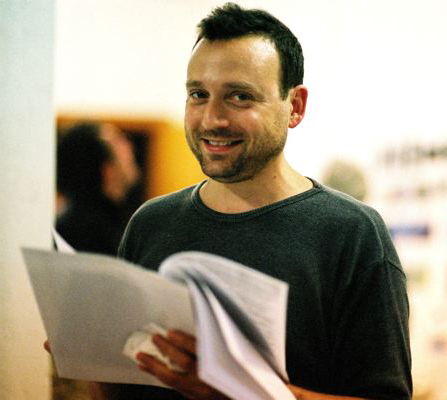 Derek Bermel
---
Derek Bermel (b. 1967) studied composition at Yale University and the University of Michigan, as well as in Amsterdam, Jerusalem, and Ghana. Among other awards, he has received Fulbright and Javits Fellowships; three ASCAP awards; Banff, Bowdoin, and Tanglewood summer festival fellowships; and a grant from the National Endowment for the Humanities. He has received commissions from the American Composersí Orchestra, the Pittsburgh New Music Ensemble, and the Albany Symphony to name a few. His instrumental works are published by E.B. Marks, Inc., New York City. Bermel has performed internationally as a clarinetist. He has been hailed by the New York Times as ďa truly exceptional talent.Ē

In 2010 the LA Philharmonic, conducted by Gustave Dudamel, premiered Derek Bermelís CANZONAS AMERICANA at Disney Hall. The work was commissioned by the LA Philharmonic.

Visit www.derekbermel.com to learn the latest news.
---

Derek Bermel has 2 titles published with Santa Barbara.
Click on any title below to view the complete score and hear a recording if available.



= See the complete score

= Hear recording

= Watch performance video