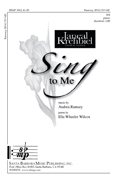 Sing to Me
[level: Easy]
Andrea Ramsey:
Bio and other works |
Janeal Krehbiel Choral Series
voicing: SA | catalog number: SBMP 1003 |

duration: 2:40 | price: $2.05
accompaniment: piano


A wonderful uplifting text, by Ella Wheeler Wilcox, is set to charming music for the children's choir. Learn the notes: MIDI Parts

CLICK HERE: See and Hear the Complete Score or download a perusal copy: HERE


CLICK HERE: Read the text
Sing to me! Something of sunlight and bloom,
I am so compassed with sorrow and gloom,
I am so sick with the world's noise and strife—
Sing of the beauty and brightness of life—
Sing to me, sing to me!

Sing to me! Something that's jubilant, glad!
I am so weary, my soul so sad.
All my earth riches are covered with rust,
All my bright dreams are but ashes and dust.
Sing to me, sing to me!

Sing to the blossoms that open in spring,
How the sweet flowers blow, and the long lichens cling,
Say, though the winter is round about me,
There are bright summers and springs yet to be.
Sing to me, sing to me!

Sing me a song full of hope and of truth,
Brimming with all the sweet fancies of youth!
Say, though my sorrow I may not forget,
I have not quite done with happiness yet.
Sing to me, sing to me!

Lay your soft fingers just here, on my cheek;
Turn the light lower – there—no, do not speak,
But sing! My heart thrills at your beautiful voice;
Sing till I turn from my grief and rejoice.


Ella Wheeler Wilcox
Charlotte Children's Choir, Sandy Holland, conductor [© all rights reserved]

recording available on promo CD for $2.00:

13th Fort Worden Children's Choir Festival Concert - Robyn Reeves Lana, guest conductor

---
Reviews | submit review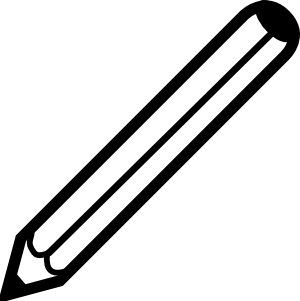 ---
Featured on the following reading sessions
2018 | Reading Session at Boston Childrens chorus 3/2-3/3
2018 | IL ACDA summer retreat 6/27-28/2018
2018 | LIOASA Reading Session 2/17 w/ Christina Schaefer
2018 | WVMEA Riedel Reading Session
2018 | ATL DC, AMEA Elem Festival
2018 | MEA Choral Reading Session Mar. 1-3
2018 | MSVMA Summer Conference in Lansing, Michigan
2018 | University of Oklahoma Kodaly Reading Session
2017 | KCDA Reading Session at KMEA 2/20
2017 | Kodaly Workshop June 19
2017 | All Northwest NAfME Conference, Bellevue Washington 2/16-19
2017 | Illinois All State Girls Choir - January 28, 2017
2017 | ACDA Arizona - July 17-19th
2017 | ACDAPA & ACDA Reading Session - August 3-5
2017 | MMEA Reading Session - October 20th
2016 | Washington ACDA Reading Session - July 20-22
2016 | Western ACDA Conference, Pasadena, CA
2016 | Michigan State VMA Summer Workshop in Lansing, MI August 3-5
2016 | Michigan ACDA Fall Conference with Randall Stroppe - October 28-29
2016 | SJSU Summer Workshop July 11
2016 | Kodaly Class Packets Sandy Knudson July 11th
2016 | KY ACDA Reading Sessions - July 18
2015 | CCW Teacher Workshop with the Children's Chorus of Washington DC.
2015 | Tom Shelton - Conducting from the Inside Out Reading Session
2015 | Northern NJ AOSA Fall Workshop September 19th
2015 | MT MEA Conference - Billings - Oct 16, 2015
2015 | NM All-State Reading Session 1/9/15
2014 | Summer Music Study July 7-11, 2014
2014 | Kodaly Workshop
2014 | FMEA Reading Session | January
2014 | MSVMA Reading Session at MMC | January
2014 | Oklahoma Music Educator's Circle the State festival list
2014 | Mid Atlantic Orff Reading Session
2014 | Kentucky MEA 2-5 Reading Session
2014 | LIAOSA Reading Session, April 26
2014 | NCDA Collegiate Choir Reading Session
2014 | New Jersey ACDA
2014 | NY ACDA Fall Conference
2014 | Delaware ACDA Reading Session
2013 | MN ACDA Dialog August 6-10, 2013
2013 | North TX Chldrn Choir Auditions Reading Session
2013 | NC MEA Events 11/10
2013 | ACDA All State Samples Reading Session
2013 | Oklahoma University Kodaly Workshop
2013 | NYSSMC ACDA Elementary Session
2012 | AL ACDA Summer Reading Session
2012 | OCDA Reading Session
2012 | MCDA Reading Session
2012 | MI Choral Symposium Reading Session
2012 | GMEA Reading Session
2012 | Unitarian Universalist Musicians Reading Session
2011 | OMEA State Conf
2011 | NC ACDA