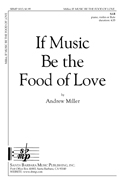 If Music Be the Food of Love
[level: Medium]
Andrew Miller:
Bio and other works
voicing: SAB | catalog number: SBMP 1013 |

duration: 3:30 | price: $2.40
accompaniment: piano, violin or flute
INSTRUMENT PART: violin or flute part FREE Download


Great passion, a glorious melody, and a fine accompaniment, together make this a very special piece.


From Age to Age, conducted by Andrew Miller [© all rights reserved]
CLICK HERE: See and Hear the Complete Score or download a perusal copy: HERE

CLICK HERE: Choral Tracks (Practice made simple)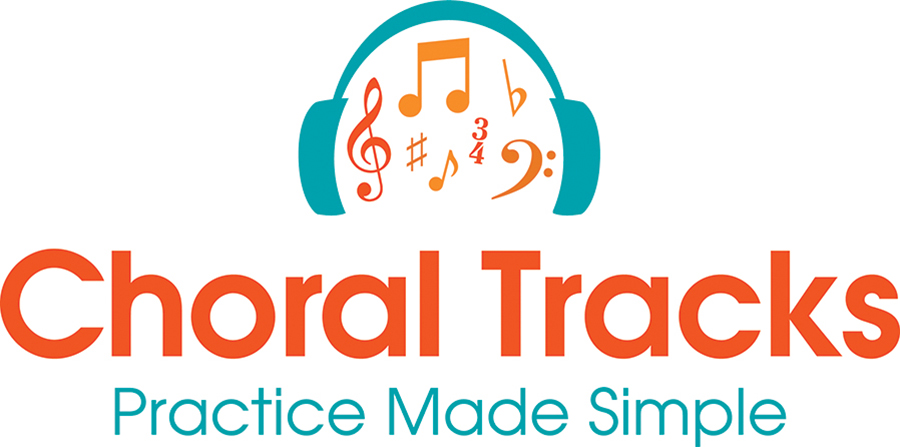 If Music Be the Food of Love
choral track bundle contains a part dominant track for each voice part, a balanced voices track, and an accompaniment track if the work is not a cappella (the accompaniment is also included with the part dominant and balanced voices track). Get more information and listen to samples
HERE

Price: $49.99
(Each bundle is licensed to be used by up to 50 users)
Please adjust the quantity accordingly if you have more than 50 users.

This score is available in Printed or ePrint format at checkout (More Information)


Reviews | submit review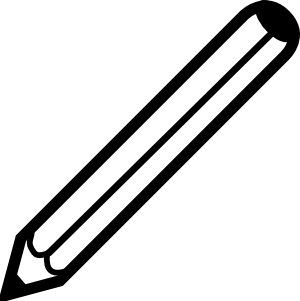 ---
"I love this song. In my cantate group I have so much fun performing this great piece of music."
review by: Gabby J, lynchburg, va - Cantate
---
"Andrew Miller's "If Music Be the Food of Love" is one of the best pieces I have ever found for my Freshman Mixed Choir to sing. It is the perfect combination of accessibility and beauty. My young singers have enjoyed learning this piece, because they were able to find immediate success with some parts of the song, but have been challenged by other parts. The way Andrew wrote this piece allows even a younger more inexperienced group to experience some beautiful harmonies not found in many pieces of music written for this age group, as the dissonances are written with very accessible voice leading. I highly recommend this piece for choirs of all levels and abilities, as the beautiful melody and harmonies will be enjoyed by all of your singers!"
review by: Marcus Aulie, Brainerd, MN - Brainerd High School South Campus 9th Grade Choir
---
"My choir loves singing Andrew Miller's "If Music Be the Food of Love." It has been an enjoyment to work on a piece of music that my students throughly enjoy singing. It is both harmonically and rhythmically challenging. The harmonies are breathtaking. I overhear my students singing it in the hallways between classes. This is a great piece for any choir."
review by: Talia Zeman, Bemidji, MN - TrekNorth Varsity Choir
---
"Andrew Miller wrote this piece for our small school's 7-12 choir. Finding pieces that can fit a group of such a wide range of ages and skills levels in difficult. This piece is a rare one that fit the bill and appealed to all the singers as well. I particularly enjoyed hearing the track team members who were also in choir singing this piece as they walked to the weight room each day after school. I believe this to be a fine piece for a high school or even a good junior high choir. So many pieces for this age group rely on a faster and more rhythmical style to hold appeal for modern students and audiences. It was so special to work on a piece that focused on lush harmonies and beautiful melodies. "
review by: Trudy Fraase Wolf, Zeeland, ND - Zeeland 7-12 Choir
---
"Andrew Miller's, "If Music Be the Food of Love" is a fresh take on the on the familiar text. With beautiful piano and violin accompaniment which expertly compliments the flowing choral lines, this piece is great for any high school choir. Mr. Miller's professional group, FROM AGE TO AGE came to my small school in St. Clair MN and worked with my choir students on this piece, which soon became an all time favorite of the choir. Highly recommended and very accessible for any high school group!"
review by: Jodi L. Bennett, St. Clair, MN - St. Clair Choral Director
---
Featured on the following reading sessions
2023 | Eastern - 2023 Massachusetts MEA All State Conference Appropriate vs. Aspirational: Finding Literature for the Choir You Have Reading Session
2017 | Summer Choral Institute University of South Dakota June 21-24
2016 | University of South Dakota Choral Festival June 14-17, 2016
2016 | MEMEA Choral Reading Session #270, 5/19/16
2016 | Michigan State VMA Summer Workshop in Lansing, MI August 3-5
2012 | Northwest ACDA Regional Reading Session
2012 | Unitarian Universalist Musicians Reading Session
2012 | Tried & True Reading Session
2011 | IMEA Reading Session