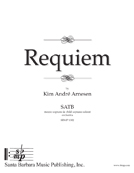 Requiem for Solace - choral score
[level: Medium]
Kim André Arnesen:
Bio and other works
voicing: TTBB chorus, solo baritone & child soloist | catalog number: SBMP 1557 |

duration: 50:00 | price: $16.95
accompaniment: string orchestra, trumpet in C, percussion (3 players)

String Orchestra
Trumpet in C
Piccolo trumpet is Bb
Percussion 1:
Kit: 4 Tom-toms, Floor Tom, Susp. Cymbal, Snare Drum, Tambourine (on stand) + Timpani, Large Tam-tam
Percussion 2:
Bass Drum, Large Tam-tam, Glockenspiel, Djembe with Seh-Seh (flat tin plates with wire rings fixed round the edges to make the sound buzzier), Triangle, Riq, Bass Handbell B2 (opt.)
Percussion 3:
Kit: Floor Tom (with brushes), Kick Drum, Foot Hi-hat, Closed Hi-hat + Tubular Bells, Riq, Triangle, Mark Tree, Low Bongos with sticks (or Darabuka if amplifed), Susp. Cymbal, Crash Cymbal

"Requiem" was commissioned and premiered by the Nidaros Cathedral Boys' Choir,Bjørn Moe, conductor, in Trondheim, Norway, 2014. This version for TTBB Chorus was later commissioned by the Gay Men's Chorus of South Florida, Harold Dioquino, Artistic Director in 2018.

The work includes parts of the original Requiem Mass text, a poem by Emily Dickinson, "Not in Vain", and also a remembrance poem of unknown origin written in the 20th century.

This "Requiem" is not dedicated to any particular person or group, but written with the aim of providing solace to people who are in pain and grieving, or to assist in a moment of remembrance and honoring.

1. Requiem aeternam
2. Dies Irae
3. Not in Vain (Emily Dickinson)
4. Lacrimosa
5. Rex tremendae
6. Pie Jesu
7. Sanctus
8. We Remember Them
CONDUCTOR'S SCORE & INSTRUMENT PARTS: SBMP 1557.1 - $185.00
View the Conductor's Score: HERE




CHORAL SCORE: SBMP 1557 - $16.95 (SBMP.COM special price, normally $19.95)


SATB VERSION: Coro Filarmonico di Brescia - Davide Mainetti, choir master & Massimo Mazza, director


VIRTUAL CHOIRS: CLICK HERE for ePrint order options.
---
Reviews | submit review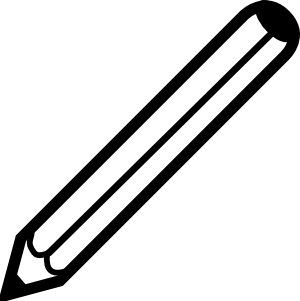 ---