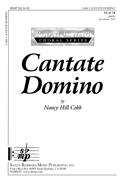 Cantate Domino [SA or TB]
[level: Easy]
Nancy Hill Cobb:
Bio and other works |
Robert J. Ward Choral Series
BEST SELLER
voicing: SA or TB | catalog number: SBMP 282 |

duration: 2:15 | price: $2.20
accompaniment: piano


The piano sets the mood in this lilting setting of the Cantate Domino text. This very popular piece is musically rewarding for the singers.


The Tacoma Youth Choir, Judy Herrington, conductor [© all rights reserved]
recording available on promo CD for $2.00:

CLICK HERE: See and Hear the Complete Score or download a perusal copy: HERE

CLICK HERE: Choral Tracks (Practice made simple)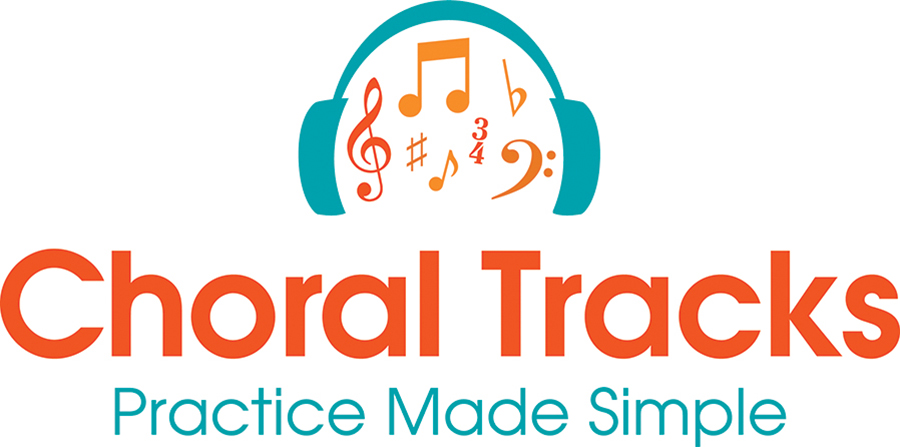 Cantate Domino [SA or TB]
choral track bundle contains a part dominant track for each voice part, a balanced voices track, and an accompaniment track if the work is not a cappella (the accompaniment is also included with the part dominant and balanced voices track). Get more information and listen to samples
HERE
. Please note that the choral score is not included in the bundle and needs to be ordered separately.

Price: $49.99
(Each bundle is licensed to be used by up to 50 users)
Please adjust the quantity accordingly if you have more than 50 users.

This score is available in Printed or ePrint format at checkout (More Information)


Catholic Volunteer Choir, Taipei
Reviews | submit review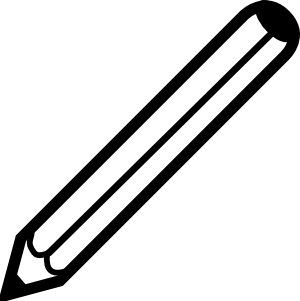 ---
Featured on the following reading sessions
2023 | MSVMA Summer Conference Reading Session
2022 | Eastern - New Hampshire MEA October Music Fest 2022 Songs for Elementary Choirs by Women Composers Reading Session
2020 | OMEA OCDA Conference - January 29 - February 1
2020 | Arkansas Choral Directors Association
2020 | Texas Choral Directors Association 2020 Winter Conference - January 3
2019 | OH MEA Conference
2019 | Kodaly Reading Session - University of Oklahoma-Sandy Knudson
2019 | Cuskelly College of Music, Becky Morrison, Brisbane, AUS
2019 | IA ACDA Reading Session
2019 | OMEA Reading Sessions, Jan 31st-Feb 2nd, Cleveland OH
2018 | SDACDA Middle School Reading Session, 1/19
2018 | SJUSD Choral Sight Reading Session 1/22
2018 | ACDA AT ILMEA Reading Session 1/18
2018 | KMEA Reading Session - 2/18
2018 | Montreat Worship and Music Conference June 2018
2018 | University of Oklahoma Kodaly Reading Session
2018 | CT ACDA Reading Session 8/5/18
2017 | ACDA Summer Workshop, Corvalis, OR - June 25-26
2017 | Indiana ACDA Summer Reading Session
2017 | Kodaly Workshop June 19
2017 | Alabama ACDA Summer Celebration
2016 | Society for ethics in music education symposium - 11/8
2016 | Carol Kreuger Workshop at Meredith College in Raleigh 7/27
2016 | SD ACDA Reading Session - July 31
2016 | NJ ACDA Summer Conference Reading Session - July 26-27
2016 | Carol Krueger Workshop August 1
2016 | Kodaly Class Packets Sandy Knudson July 11th
2016 | Alaska ACDA Session, Jan 8-9
2016 | Building Literacy and Musicianship Skills Workshop 06/20/16
2015 | Massanetta Springs Church Music Conference July 2015
2014 | NCDA Collegiate Choir Reading Session
2014 | CO Choral Directors Reading Session
2014 | ICDA State Convention June 29-July 2, 2014
2014 | USD 501 Reading Session - Topeka | January
2014 | Kodaly Workshop
2014 | Iowa CDA Summer Conference and Symposium in Mason City | July 21-24
2013 | USD Director Inst South.Dakota
2013 | CA ACDA Summer Reading Session @ ECCO
2013 | OU Kodaly Wkshp, 6/17/13
2013 | CSU Choral Workshop July 9-12
2013 | NJMEA Summer Workshop August 6, 2013
2013 | Vandercook College Of Music Summer MECA
2012 | NJ ACDA Summer Reading Session
2012 | Kodaly Wksp Univ of OK - Reading Session
2012 | CA All State Reading Session
2011 | NJ ACDA Reading Session
2011 | WA ACDA Summer Reading Session
2011 | VA Kodaly Educators