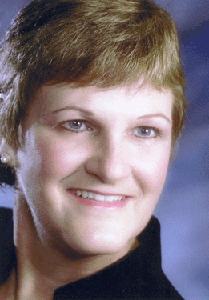 Nancy Hill Cobb
---
Nancy Hill Cobb (b. 1951) retired in 2019 from a 44-year career as a university administrator and professor of composition and conducting. Cobb's published choral compositions have been performed throughout the United States and world-wide, including in Denmark, New Zealand, Japan, France, and Germany. Her choral/orchestral work Threnody won the honor of Special Distinction in the 1999 ASCAP Rudolph Nissim Orchestral Competition. In July 2021, her full-length musical entitled The Suffragist (book and lyrics by Cavan Hallman) premiered at the Gallagher Bluedorn Performing Arts Center in Cedar Falls, Iowa. The Suffragist highlights the dramatic stories of the last ten years of the suffrage fight in the United States (1910-1920) and the women who risked everything for the fight. Her orchestral commission, Shades and Illumination, was premiered by Orchestra Iowa in Cedar Rapids, Iowa in May 2023 as a part of their Centennial Celebration.
---

Nancy Hill Cobb has 14 titles published with Santa Barbara.
Click on any title below to view the complete score and hear a recording if available.


| | | | |
| --- | --- | --- | --- |
| Cantate Domino [SA or TB] | SA or TB | SBMP 282 | |
| | | | |
| --- | --- | --- | --- |
| Gloria | SSA | SBMP 578 | |
| | | | |
| --- | --- | --- | --- |
| Invictus | TTBB | SBMP 1025 | |
| | | | |
| --- | --- | --- | --- |
| Laudate Dominum | SATB | SBMP 386 | |

= See the complete score

= Hear recording

= Watch performance video