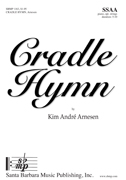 Cradle Hymn
[level: Medium]
Kim André Arnesen:
Bio and other works
voicing: SSAA | catalog number: SBMP 1163 |

duration: 5:10 | price: $2.15
accompaniment: piano, opt. strings
INSTRUMENT PART: SBMP 1163.1 [Optional strings/conductor score] $25.00



The Norwegian composer has created a beautiful, expressive piece set to a poem by the famous English hymn writer Isaac Watts. Sing it at Christmas or any time of the year.
Kantorei, Denver - Joel Rinsema, conductor [© all rights reserved]


Listen to the 2018 release Infinity: Kim André Arnesen Choral Works - HERE
Recorded by Kantorei - featuring: O Sacrum Convivium - Child of Song, The Gift I'll Leave You, Dormi, Jesu
Making or Breaking - Cradle Hymn - The Lamb - Pie Jesu - Infinity - There We Shall Rest.
CLICK HERE: See and Hear the Complete Score or download a perusal copy: HERE

Nidaros Cathedral Girls' Choir (Trondheim, Norway) Anita Brevik, conductor
---
Reviews | submit review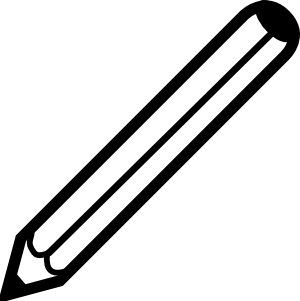 ---
"This is the most glorious piece of music I have ever heard. These young women performed it beautifully. I play it continuously and never tire of it. I'm in awe of the composer's genius and the talent of the conductor and the young choristers. It is pure joy! Marion R. Stewart"
review by: Marion R. Stewart, Burlington, ON - Canada
---
"Gorgeous, haunting piece I discovered during the St. Olaf Choir Special in Norway this year. My favorite, by far, during this exquisite concert. Although I am not a musician, I appreciate the talent, sophistication and expertise of this sensitive young composer who has captivated me. I listen over and over to this lullaby, this Cradle Hymn and cannot seem to stop. How I would have loved to been at that concert. It was just superb."
review by: Janis Ferraro, Tucson, AZ -
---
"The most beautiful choral piece I've ever heard! Brings tears of joy to my 70-year-old eyes! Each listening yields an additional quality to appreciate: of the composer's creative genius, the arranger's sensitivity to voice and orchestral detail, the performers' grasp of the feeling that Kim Andre Arnesen must have felt as he wrote it. It's inspiring to know that the most gifted composers did not all die with Gregorian Chant. A belated thank you to Isaac Watts, and contemporary thanks to all those who brought this music to the Internet! "
review by: Patrick Munroe, Sleepy Hollow, NY -
---
"This has to be on the top ten of the most beautiful pieces that I've ever heard! Totally perfect for that girls choir in Norway that produced a masterful performance. BRAVO!!!"
review by: Bob Joyner, Lake Mary, FL - Markham Woods Presbyterian Church
---
Featured on the following reading sessions
2019 | Colorado ACDA - Denver, CO - July 15
2018 | AR ACDA Summer Conf. July 23-25 2018
2018 | Dorian Vocal Festival - Luther College, Decorah, IA - 1/15
2017 | KCDA Summer Convention Reading Session July 6-8
2017 | André Thomas London Workshop
2015 | Stanton's Sheet Music Summer Reading Session
2015 | KCDA Choral Reading Session July 9-11, 2015
2015 | Michigan State Vocal Music Association Summer Reading Session
2014 | ACDA Central Region Conference in Cincinnati, February 26 – March 1
2014 | Indiana Music Educators Convention | January