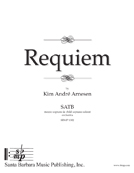 Requiem for Solace - choral score
[level: Medium]
Kim André Arnesen:
Bio and other works
voicing: SATB chorus, mezzo soprano & child soloist | catalog number: SBMP 1556 |

duration: 50:00 | price: $16.95
accompaniment: string orchestra, trumpet in C, percussion (3 players)

String Orchestra
Trumpet in C
Piccolo trumpet is Bb
Percussion 1
Timpani, Hi-hat, Snare Drum, Triangle, Rainstick, Low Tam-tam, Floor Tom, Darabuka, Bass Kick, Woodblock, Bass Handbell in Bb (can be replaced with Chimes).
Percussion 2
Bass Drum, Low Tam-tam, Glockenspiel, Riq (or tambourine), African Shaker and Triangle
Percussion 3
Chimes, Suspended Cymbal, Crash Cymbal, 4 Tom-toms, Congas, Triangle, Wind Chimes.

"Requiem" was commissioned by the Nidaros Cathedral Boys' Choid and conductor Bjørn Moe, Trondheim, Norway, and was premiered in ithe Nidaros Cathedral on April 6, 2014. The work had its New York peremiere in Carnegie Hall in 2017. This version was updated by the composer in 2018.

The work includes parts of the original Requiem Mass text, a poem by Emily Dickinson, "Not in Vain", and also a remembrance poem of unknown origin written in the 20th century.

This "Requiem" is not dedicated to any particular person or group, but written with the aim of providing solace to people who are in pain and grieving, or to assist in a moment of remembrance and honoring.

1. Requiem aeternam
2. Dies Irae
3. Not in Vain (Emily Dickinson)
4. Lacrimosa
5. Rex tremendae
6. Pie Jesu
7. Sanctus
8. We Remember Them
This score is available in Printed or ePrint format at checkout (More Information)


CONDUCTOR'S SCORE & INSTRUMENT PARTS: SBMP 1556.1 - $185.00
View the Conductor's Score: HERE




CHORAL SCORE: SBMP 1556 - $16.95 (SBMP.COM special price, normally $19.95)





Recording by: Coro Filarmonico di Brescia - Davide Mainetti, choir master & Massimo Mazza, director.

Movement 1: Requiem aeternam

Movement 2: Dies Irae

Movement 3: Not in Vain (Emily Dickinson)

Movement 4: Lacrimosa 

Movement 5: Rex tremendae

Movement 6: Pie Jesu

Movement 7: Sanctus

Movement 8: We Remember Them



Coro Filarmonico di Brescia - Davide Mainetti, choir master & Massimo Mazza, director
Reviews | submit review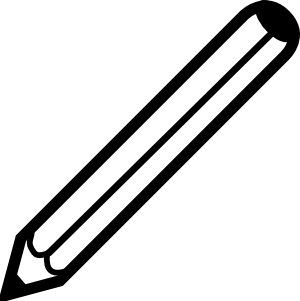 ---
"I Heard this tonight in Carnegie Hall in NYC. It sas so moving, so tender, so powerful I was moved to tears. Bravo Bravo."
review by: Martin Greenberg. MD, Savannah, GA - Mercer University
---
"Kim Andre Arnesen knows how to write a melody! His sense of musical line, combined with both sacred texts and modern poetry, creates a relevant and contemporary use of the ancient liturgies of the Requiem. Every movement has a beautiful and endearing melody that creates a strong emotional reaction in both the performer and the listener. It is destined to become a favorite for generations to come."
review by: David F. Donathan - Artistic Director & Conductor, The Opus Chorale of West Virginia, Charleston, WV -
---