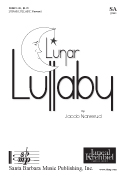 Lunar Lullaby
[level: Easy]
Jacob Narverud:
Bio and other works |
Janeal Krehbiel Choral Series
voicing: SA | catalog number: SBMP 1282 |

duration: 3:10 | price: $2.15
accompaniment: piano


In two parts except for one cadence, this is an exquisite piece that can appeal to treble singers of all ages. The imaginative text tells of the "celestial child" up there in the stars. A piano part in constant motion offers support and contrast to the flowing melodies of the singers.
Allegro con Brio - Christy Elsner, conductor [© all rights reserved]

CLICK HERE: See and Hear the Complete Score or download a perusal copy: HERE


CLICK HERE: Read the Text or Poem
Lunar Lullaby

The moon settles in the dusky sky.
The gentle eyes of the north star
rest upon your sleeping face
and the heavens gaze upon you.

In this moment, I know;
You are not from the ground on which you tread,
but of the stars.
You are my radiant, my celestial child.

As night is drown'd by morning
you remain at my side,
accompanying the sunrise
until night swells again across the sky.

Then, dreaming, you return to the stars.

by Kathleen Nicely
---
Reviews | submit review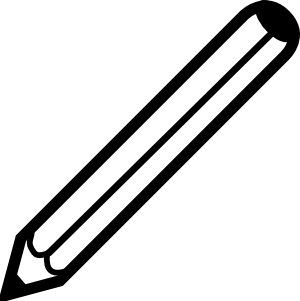 ---
"I simply love this piece. Worked on it today in preparation for a couple of reading sessions and it warms my heart and makes me fall in love with the beauty of good music for treble voices."
review by: Janeal Krehbiel, Lawrence, KS - Director Emerita, Lawrence Children's Choir
---
Featured on the following reading sessions
2020 | Washington MEA - February 14
2019 | UNI Choirs Master Teacher Series - September 14
2019 | ACDA Voices United Reading Session at George Mason University
2019 | NCDA Summer Conference 2019 - July 7-10 Doane College, NE
2019 | Missouri Choral Directors Assoc. Conference - July 17-20
2019 | ACDA/MEA RS in Hartford, CT 4/12/19, Jacob Narverud
2019 | South Carolina MEA Reading Session Feb 7-9 - Dr. Derrick Fox, clinician
2019 | LMEA, ACDA - Janunary 24-25 2019
2019 | NCDA Summer Conference - November 22
2018 | Iowa ACDA Summer Symposium July 23-26
2018 | Dorian Vocal Festival - Luther College, Decorah, IA - 1/15
2018 | TN ACDA 7/26-7/28 and Univ. Memphis Summer Orff 7/9-7/20
2018 | AR ACDA Summer Conf. July 23-25 2018
2018 | Australia - Must SING Reading Session
2018 | Tennessee Collegiate NAFME Sept 29th at MTSU
2018 | Society for Ethics in Education - 11/6/18
2017 | All Northwest NAfME Conference, Bellevue Washington 2/16-19
2017 | MCDA Reading Session
2017 | Arkansas ACDA Summer Conference - July 17-19
2017 | Edina Minnesota Vandercook McGill Session June 9
2016 | TCDA Middle School/Hunior High Treble Reading Session
2016 | Michigan Music Conference Reading Sessions - January 22-23 in Grand Rapids, Michigan
2016 | CMEA Bay Section Reading Session - January 8-9
2016 | Southern Division ACDA, Chattanooga, TN
2016 | NJ ACDA Childrens Choir Retreat 1/16/16
2016 | SingFest 2016 Reading Session
2016 | Colorado ACDA Reading Session - July 18th
2016 | KCDA Reading Sessions, Topeka, KS, July 7-9
2016 | MT St Joe Choral Clinic 9/24/16
2016 | NJ ACDA Summer Conference Reading Session - July 26-27
2015 | WCSU Professional Day Reading Session 11/3
2015 | Senseney Music Treble Reading Session July 30, 2015 - Christy Elsner
2015 | CT ACDA Summer Conference
2015 | Randy Stenson Workshop
2015 | St John's Music Ltd Summer Reading Session
2015 | Choral Session Winnipeg September 1-3
2015 | KCDA Choral Reading Session July 9-11, 2015