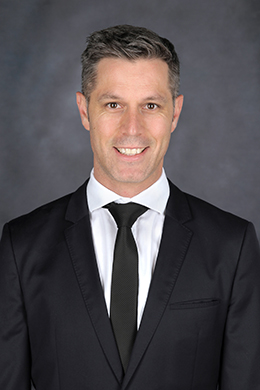 Michael Barrett
---
Michael Barrett is conductor and lecturer at the University of Pretoria, South Africa. His compositions and arrangements have been performed throughout South Africa and abroad, specialising in arrangements of traditional African Music. He is the founding director and conductor of The Chamber Singers, one of South Africa's most sought after Chamber Choirs. Michael has won many choir competitions and regularly adjudicates competitions both nationally and abroad. He has worked with some of the greatest conductors including Simon Halsey (England), Joe Miller (USA), Bo Johansson (Sweden), Nicol Matt (Germany), Gunnar Eriksson (Norway), and Maria Guinand (Venezuela). Michael regularly attended workshops and masterclasses to keep up with the latest trends in choral music.
---

Michael Barrett has 10 titles published with Santa Barbara.
Click on any title below to view the complete score and hear a recording if available.


| | | | |
| --- | --- | --- | --- |
| Indodana | SATB div. | SBMP 1177 | |
| | | | |
| --- | --- | --- | --- |
| Mangisondele Nkosi Yam | SATB - A B solos | SBMP 1421 | |
| | | | |
| --- | --- | --- | --- |
| Nda wana | SATB - T solo | SBMP 1389 | |
| | | | |
| --- | --- | --- | --- |
| Ndikhokhele Bawo | SATB div. | SBMP 1318 | |
| | | | |
| --- | --- | --- | --- |
| San'bonani/Namhla Kudibene | SATB - 2 T solos | SBMP 1422 | |
| | | | |
| --- | --- | --- | --- |
| Siyalobola Gogo | SATB/2 T solos | SBMP 1359 | |
| | | | |
| --- | --- | --- | --- |
| Umahlalela | SATB | SBMP 1219 | |