SBMP Performance Videos
(click on any title to view the video)
All videos have been generously provided by choirs from around the world.
If you have a performance video of your choir you would like to submit for inclusion, please email your YouTube link to Webmaster@sbmp.com.


Videos 241 to 271 of 271
---

Spiritus Sanctus
, Daniel Brinsmead
voicing: SATB div. catalog number: SBMP 1336
UConn Chamber Singers - Jamie Spillane, conductor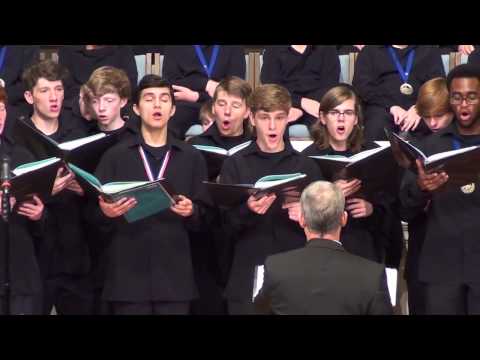 Stand Tall, O Man!
, Ken Berg
voicing: TTB catalog number: SBMP 1288
Birmingham Boys Choir - Ken Berg, Music Director

Star-Spangled Banner, The
, arr. Nina Gilbert
voicing: SSAA catalog number: SBMP 194
Indianapolis Women's Chorus - Meagan Johnson, Artistic Director

Stars I Shall Find
, Seth Houston
voicing: SATB, opt. tenor and bass solos catalog number: SBMP 1016
USC Thornton Recital Choir, Seth Houston, guest conductor

Steal Away
, arr. J. Edmund Hughes
voicing: TTBB catalog number: SBMP 94
San Jose State University Men, Albert Mabeza, conductor

Telemarketing Blues
, Paul Rardin
voicing: SSA catalog number: SBMP 214
performed by Coro Mozart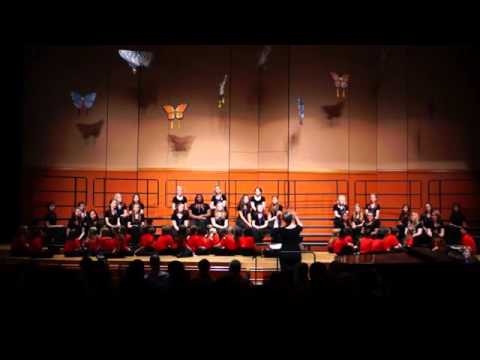 The Beauty of Life
, Robert S. Cohen
voicing: SSA catalog number: SBMP 1299
Young Voices of Colorado - Signature - Jena Dickey, conductor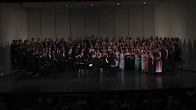 The Bunk-House Orchestra
, Randall Johnson
voicing: SATB catalog number: SBMP 1405
South Dakota All-State Honor Choir - Randy Stenson conductor

The Christmas Alleluias
, Kim André Arnesen
voicing: SATB catalog number: SBMP 1349
The Brandywine Valley Chorale - Jason Throne, Artistic Director

The Composition of a Kiss
, Kevin T. Padworski
voicing: SSA catalog number: SBMP 1511
University of Colorado Boulder Women's Chorus - Gregory Gentry, conductor.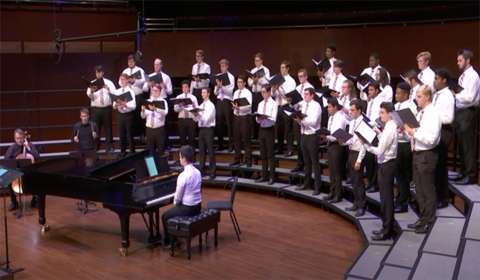 The Front
, Christopher Fox
voicing: TTB catalog number: SBMP 1597
The James Madison University Men's Chorus Dr. W. Bryce Hayes, conductor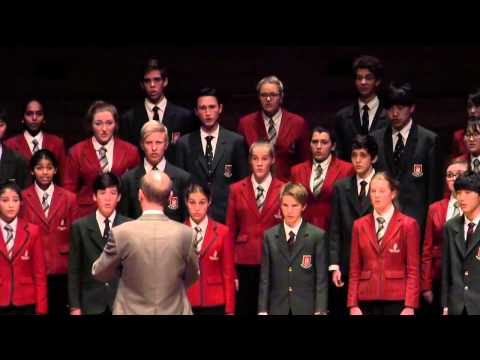 The Moon is Distant from the Sea
, David N. Childs
voicing: SATB catalog number: SBMP 540
Westlake Girls' & Boys' High Schools - Rowan Johnston, Conductor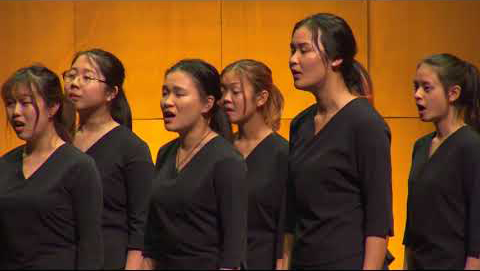 The Moon is Distant from the Sea
, David N. Childs
voicing: SSAA catalog number: SBMP 719
SOS - Rangitoto College - Rhianna Clarke, conductor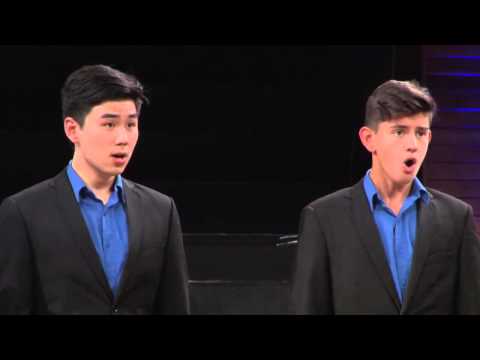 The Moon is Distant from the Sea
, David N. Childs
voicing: TTBB catalog number: SBMP 764
Saint Kentigern College - Lachlan Craig, conductor

The Moth's Serenade
, Andrea Ramsey
voicing: SSA catalog number: SBMP 1410
Loyola Academy Women's Concert Choir - Dr. Clay Price, conductor

The Poem, The Song, The Picture
, Terry Schlenker
voicing: SATB div. catalog number: SBMP 927
University Singers of Mizzou - Dr. R Paul Crabb, conductor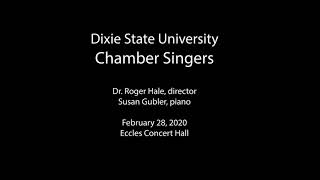 The Red-Gold Darkness of Rain
, Dominick DiOrio
voicing: SATB div. catalog number: SBMP 1605
DSU Chamber Singers - Dr. Roger Hale, conductor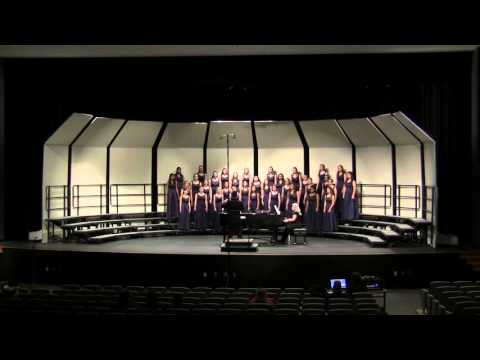 The Riddle Song
, arr. Vicente Chavarria
voicing: SSA catalog number: SBMP 1255
Fairfax Select Ladies Ensemble - Luke Frels, conductor

The Song We Sing (TTBB)
, Jacob Narverud
voicing: TTBB catalog number: SBMP 1548
Heartland Men's Chorus - Dustin Cates, conductor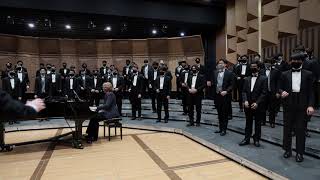 The Unknown Region
, Randall Johnson
voicing: TTBB catalog number: SBMP 1162
St. Mary's Men's Choir, Randy Stenson, conductor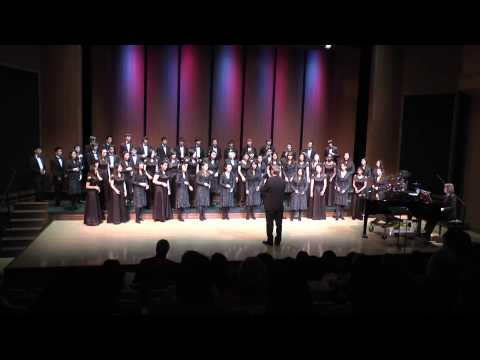 The Unknown Region
, Randall Johnson
voicing: SATB div. catalog number: SBMP 1156
St. Mary's International Show Choir and CAJ Chamber Singers, Randy Stenson, conductor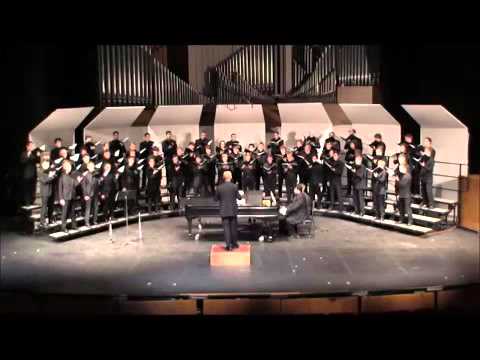 The Water is Wide
, arr. Shelly & Matthew Armstrong
voicing: TTBB catalog number: SBMP 1314
The University of Nebraska-Lincoln Varsity Men's Chorus - Dr. Peter Eklund, conductor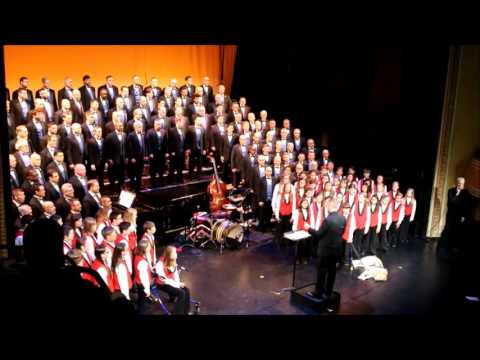 The Weaver
, Jacob Narverud
voicing: SATB catalog number: SBMP 1283
Heartland Men's Chorus and Lawrence Children's Choir - Dustin S. Cates, conductor

There Has to Be a Song
, Andrea Ramsey
voicing: SA or TB catalog number: SBMP 963
Kansas City Allegro Community Choirs - Allegro Con Brio, Allegro Con Moto, Vivo Allegro and Poco Allegro.
Christy Elsner, conductor

This Is Your Time (SSA)
, J. Reese Norris
voicing: SSA catalog number: SBMP 1458
Hernando Middle School Girls Choir - J Reese Norris, conducting

Three Japanese Folksongs
, Misuzu McManus
voicing: SSAA catalog number: SBMP 523
2011-2012 Southern California Vocal Association Women's Honor Choir - Dr. Anna Hamre, conductor
Three Quotes by Mark Twain
, Andrea Ramsey
voicing: SA catalog number: SBMP 892
Birmingham Boys Choir, Ken Berg, Music Director

Thunder
, Randall Johnson
voicing: SATB catalog number: SBMP 1508
South Dakota Honor Choir & Reunion Choir - Randy Stenson, conductor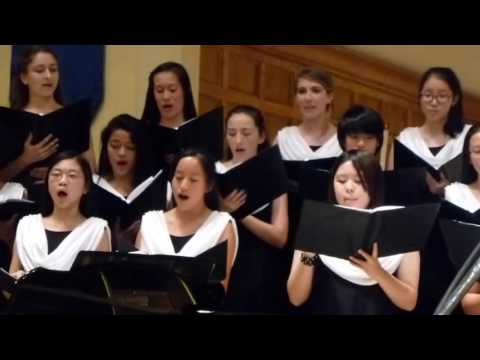 Tis a Gift
, arr. Nancy Grundahl
voicing: SSA catalog number: SBMP 472
Gunn High School - William Liberatore, director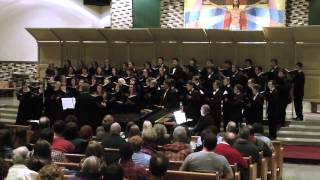 Tota pulcra es, Maria
, Victoria Davison and Rudy Lupinski
voicing: SATB div. catalog number: SBMP 1339
The East Central University Chorale - Dr. J. Steven Walker, conductor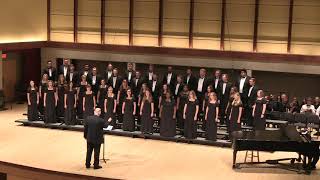 Tu sangre en la mía
, Shawn L. Kirchner
voicing: SATB catalog number: SBMP 1377
The Western Illinois University Singers - Dr. James Stegall, conductor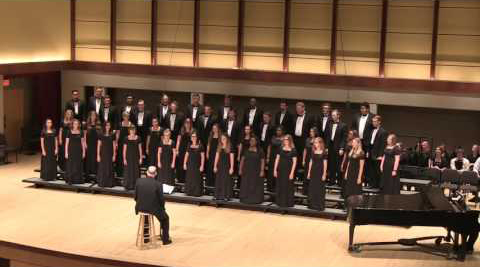 Tu Voz
, Shawn L. Kirchner
voicing: SATB catalog number: SBMP 705
Dixie State University Chamber Singers under the direction of Dr. Roger Hale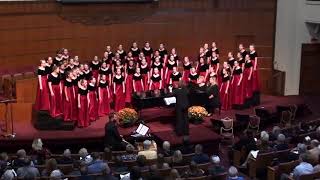 Tuli Tuli
, arr. Alex Gartner
voicing: SSA catalog number: SBMP 1379
Allegro Con Moto - Christy Elsner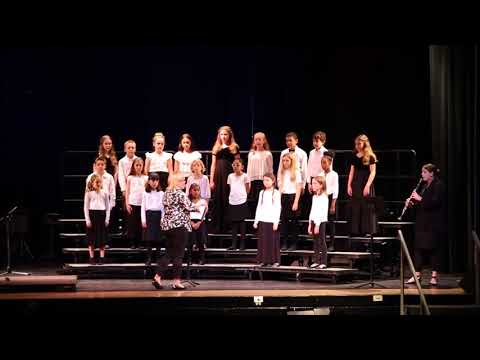 Tum Balalaika
, arr. Jay Broeker
voicing: Unison or SA catalog number: SBMP 228
Elemental Choir - Jessi Spike Gravelle, director

Tunkashila
, arr. Randall Johnson
voicing: SATB catalog number: SBMP 1406
2016 South Dakota All State Senior Honor Choir - Randolph Stenson, conductor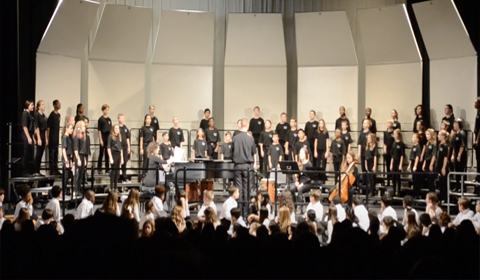 Two Faces of Autumn
, Christopher Fox
voicing: SA catalog number: SBMP 1527
Bonnie Branch 6th Grade Chorus - Christopher Fox, conductor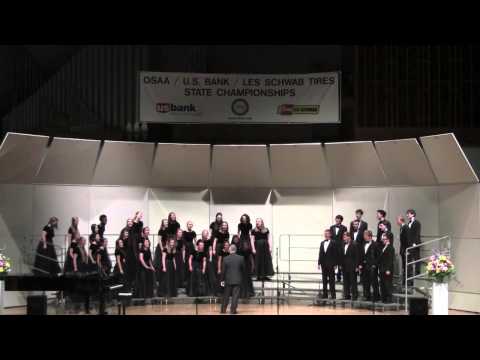 Umahlalela
, Michael Barrett
voicing: SATB catalog number: SBMP 1219
Westside Christian High School - Will Fox, conductor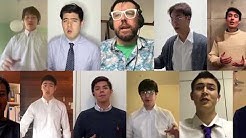 Umi Sono Ai
, arr. Rachel Stenson
voicing: TTBB catalog number: SBMP 974
St. Mary's International School 2020 Graduation Virtual Choir - Randy Stenson, conductor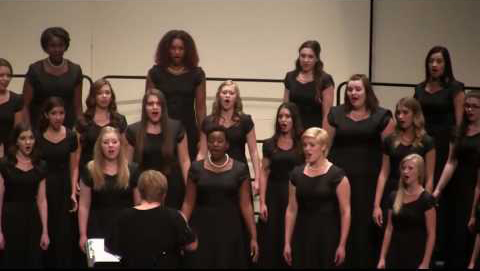 Under the Willow
, arr. Susan LaBarr
voicing: SSAA catalog number: SBMP 896
Chandler High School's Treblemakers - Lori Lyford, conductor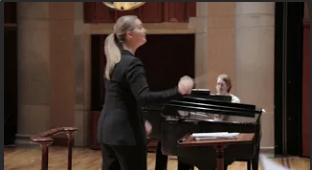 Vidi Aquam
, Kevin T. Padworski
voicing: SSA catalog number: SBMP 1315
The University of Denver Lamont Women's Chorus - Catherine Sailer, conductor